PORTLAND, Ore. -- The Rose Festival's brightest tradition returned on Saturday night as more than 300,000 people lined the streets of downtown Portland for the 2019 Starlight Parade.
About 100 groups, many with illuminated floats, weave their way through the 2.25-mile route. The parade started at 8:30 p.m. at Northwest Burnside and 9th Avenue and ended at Lincoln High School
Starlight Parade 2019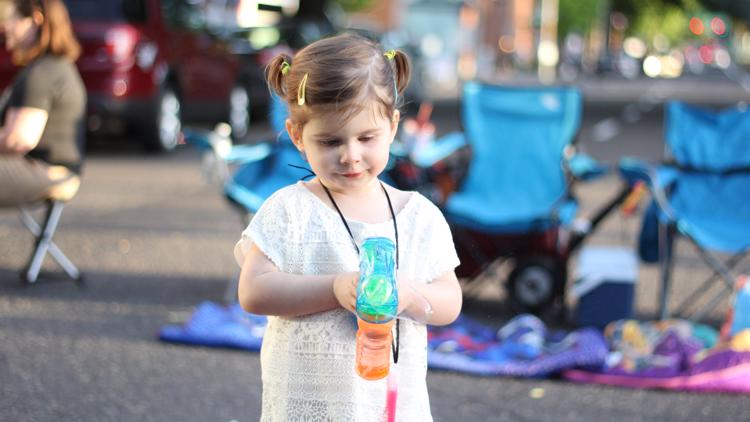 This year's grand marshal is David Bailey, a longtime teacher at Lincoln High School.
"We're so excited to honor someone who has taught generations of Portlanders, who make up our unique city," said Amy Johnson, chairman of the Starlight Parade committee. "Particularly this year, with Lincoln High School celebrating 150 years of educating students, we wanted to highlight the value and significance of our educators."
Preceding the parade was the Starlight Run, which started at Southwest Naito Parkway and Morrison Street at 7 p.m. Thousands of people, many dressed in costume participated in the 5K fun run, that went through the part of the parade route.
Photos: 2018 Starlight Run

In addition to the Rose Festival activities, people came down to downtown Portland for the Portland Timbers' first home match of the year. The game started at 7:30 p.m. at Providence Park, near the end of the parade route.
TriMet ramped up service through the evening to help people get in and out of downtown Portland.