PORTLAND, Ore. -- Thousands of people lined the streets of Portland Saturday morning and early afternoon for the annual Grand Floral Parade.
This year's parade featured the traditional large floats as well as mini-floats, marching bands, equestrian teams, vintage vehicles and more.
The four-mile parade is the biggest of the Portland Rose Festival season. The parade started at Veterans Memorial Coliseum, headed east on Weidler Street, then went south on Martin Luther King Jr. Boulevard, crossed the Willamette River on the Burnside Bridge before weaving through downtown Portland and ended at Lincoln High School.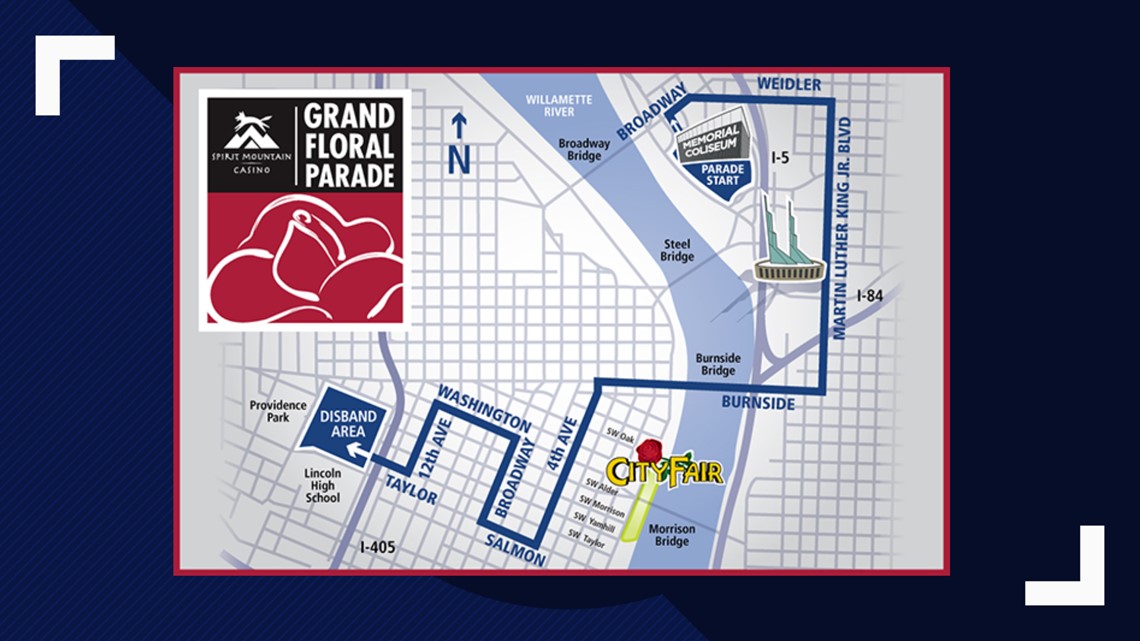 You can get a closer look at the floats through the weekend. They'll be at the Grand Floral Float Showcase on Southwest Naito Parkway, adjacent to CityFair, from 3 p.m. to 10 p.m. Saturday and 11 a.m. to 3 p.m. Sunday.
PHOTOS | 2019 Grand Floral Parade