PORTLAND, Ore. – The biggest and grandest parade of the Rose Festival season winded through the streets of Portland on Saturday.
The Grand Floral Parade began at 10 a.m. and lasted through 2 p.m. This year's "flower-ful" celebration featured 15 full-size all-floral floats, 12 all-floral mini-floats, 16 marching bands, 18 equestrian units and much more.
While showers were expected to rain on the parade, it remained mostly dry.
The four-mile route began inside Veterans Memorial Coliseum, traveled east on Northeast Weidler Street, headed south on Northeast Martin Luther King Jr. Boulevard, crossed over the Willamette River on the Burnside Bridge, then weaved through downtown Portland and ended at Lincoln High School.
Photos: 2018 Grand Floral Parade
Photos: 2018 Grand Floral Parade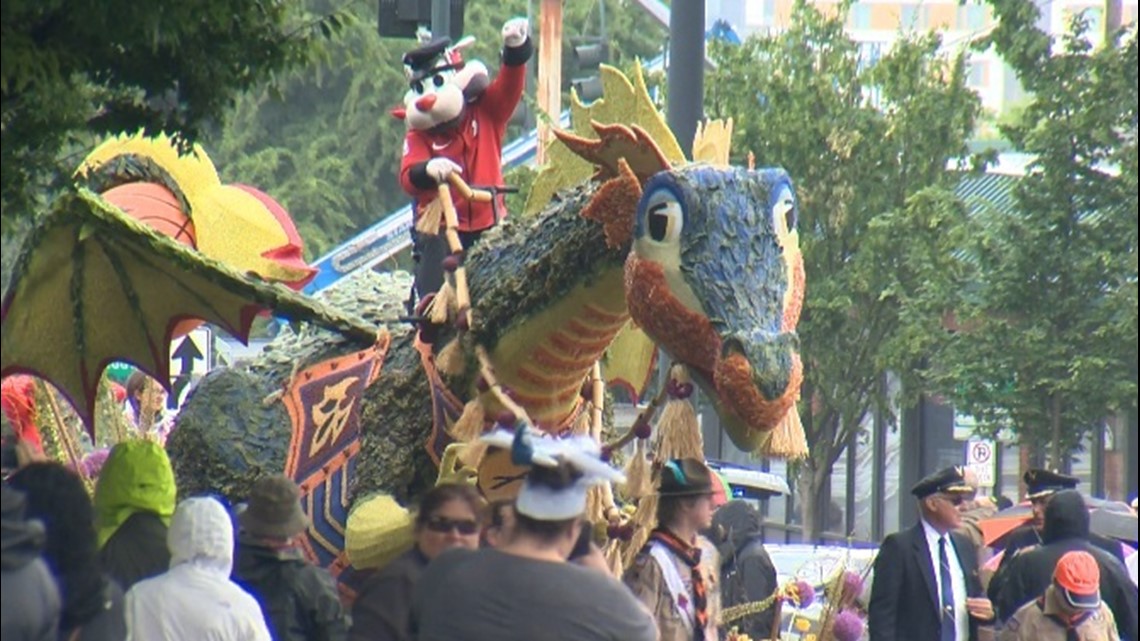 This year's Grand Marshal was a 2-year-old English Mastiff named Diesel. He represented the Oregon Humane Society, which is celebrating 150 years of service.
Related: Watch Rose Festival archive footage, 1924-2000
The annual parade attracts hundreds of thousands of people and is a staple of Portland's weeks-long Rose Festival.
Photos: Rose Festival Float Barn 2018
Photos: Rose Festival Float Barn 2018