PORTLAND, Ore. — It is officially the first weekend of 2023 and also the start of Portland Music Month— when the music scene brightens up winter with a show every day of the month across 21 local venues. You can catch R.A.P. Ferreira and AJ Suede at Mississippi Studios this weekend as part of the celebration.
But if you're feeling more theatrical, you can catch Moulin Rouge! The Musical at Keller Auditorium. And if you're trying to avoid the rain this weekend, bring the party home with The Numberz 96.7 FM IN DA CLUB party mix. There's something for everyone this weekend.
Moulin Rouge! The Musical
Where: Keller Auditorium, 222 Southwest Clay Street, Portland
What's going on: Broadway in Portland presents Moulin Rouge! The Musical. The award-winning musical is making a landing in Portland for 16 showings this month, so you don't want to miss it. Enter a world of splendor and romance. And witness as the Baz Luhrman film comes to life.
To learn about the showings and ticket pricing, click here.
Harry Potter and The Half-Blood Prince in Concert
Where: Arlene Schnitzer Concert Hall, 1037 Southwest Broadway, Portland
What's going on: Expecto Patronum! Calling all Harry Potter fans. Get ready to relive the magic of the sixth installment of the classic saga across the big screen in HD. Experience the film all over again accompanied by the music of a live Oregon Symphony orchestra.
To learn more about this event and to purchase tickets, click here.
SOFI TUKKER - The West Tennis Tour
Where: Roseland Theater, 8 Northwest 6th Avenue, Portland
What's going on: The electric house musical duo are in Portland this weekend after rescheduling their show last summer. They are touring their most recent album "WET TENNIS" which includes their smash hit "Summer In New York." American singer Anabel Englund and Bob's Dance Shop will be joining them.
Leave Your Troubles at The Door
Where: Funhouse Lounge, 2432 Southeast 11th Avenue, Portland
What's going on: If you have no problem laughing at your own life problems, then this stand-up comedy showcase might just be for you. Comedians take audience problems and troubles and make them their on-the-spot jokes. The show will feature Dylan Jones, Simon Gibson and more.
Koleda Slavic Winter Festival
Where: Oregon Latvian Community Center, 5500 Southwest Dosch Road, Portland
What's going on: Join the Latvian Community Center to honor the new sun, as they celebrate Koleda, a Slavic winter solstice. Come and revel, feast, dance, sing, tell fortunes, dress up as magical creatures and more. The event offers two ticket options — free and paid.
To learn more about Koleda and ticket options, click here.
The Numberz presents In Da Club
What's going on: If you're a homebody and prefer to stay in. Why not bring the party to you? Stream online or turn on 96.7 FM in the Portland area to listen to various hot mixes from Portland's Black led station, The Numberz. In Da Club is a program that airs every Saturday night with pre-recorded mixes from various hot local DJs around town.
The night kicks off with DJ AMBUSH and DJ ALOSO from 9 p.m. until 10 p.m. DJ IMPENZI takes over until 11 p.m. DJ ASHE continues on with smooth upbeat sounds until 12 a.m. The night ends with a mix from the Trail Blazer's legendary DJ O.G. ONE until 1 a.m.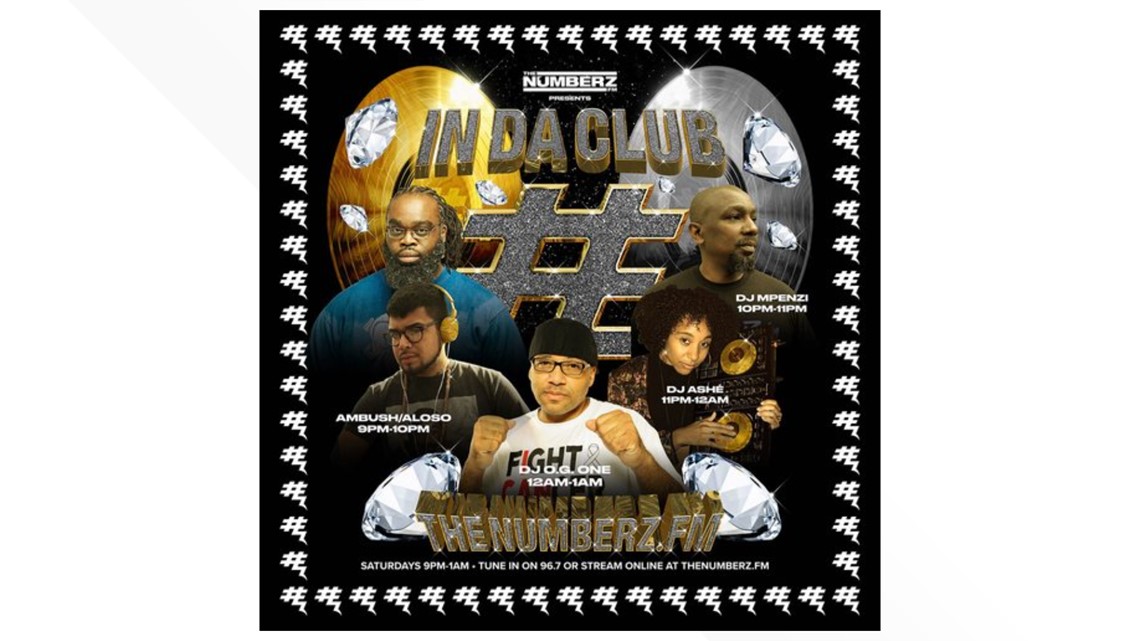 O-Shogatsu, Japanese New Year
Where: Portland Japanese Garden, 611 Southwest Kingston Avenue, Portland
What's going on: The Portland Japanese Garden invites you to join them in the Garden's O-Shogatsu celebration — a celebration of a new year and hopes of happiness and prosperity to come. The garden will be hosting a variety of programs throughout the garden at various times.
To learn more about this celebration and ticket pricing, click here.
Portland Music Month: R.A.P. Ferreira + AJ Suede
Where: Mississippi Studios & Bar Bar, 3939 North Mississippi Avenue, Portland
What's going on: January is Portland's music month and this weekend R.A.P. Ferreira, an mc, producer and theorist, will be at Mississippi Studios performing. He is known for his utopic flow. Ferreira will be joined by AJ Suede, a Seattle-based rapper and producer. If you are a lover of music and enjoy discovering new music, this event is for you.
For more information on the artists and tickets, click here.