PORTLAND, Ore. — Oregon's largest craft brewery is based in Bend and its presence there for nearly 35 years has helped spawn many other popular beer makers in Central Oregon, including 10 Barrel, GoodLife, Boneyard, Worthy, Cascade Lakes, Silver Moon and Bend Brewing.
It's also the only No. 1 seed left standing in Round 4 of the Oregon Beer Showdown, presented by the Portland Business Journal and KGW. None of the other well-known breweries named above are in the competition at this point, but four other Central Oregon companies are: Crux Fermentation Project and Monkless Belgian Ales of Bend, Sunriver Brewing in Sunriver and Three Creeks Brewing up the hill in Sisters.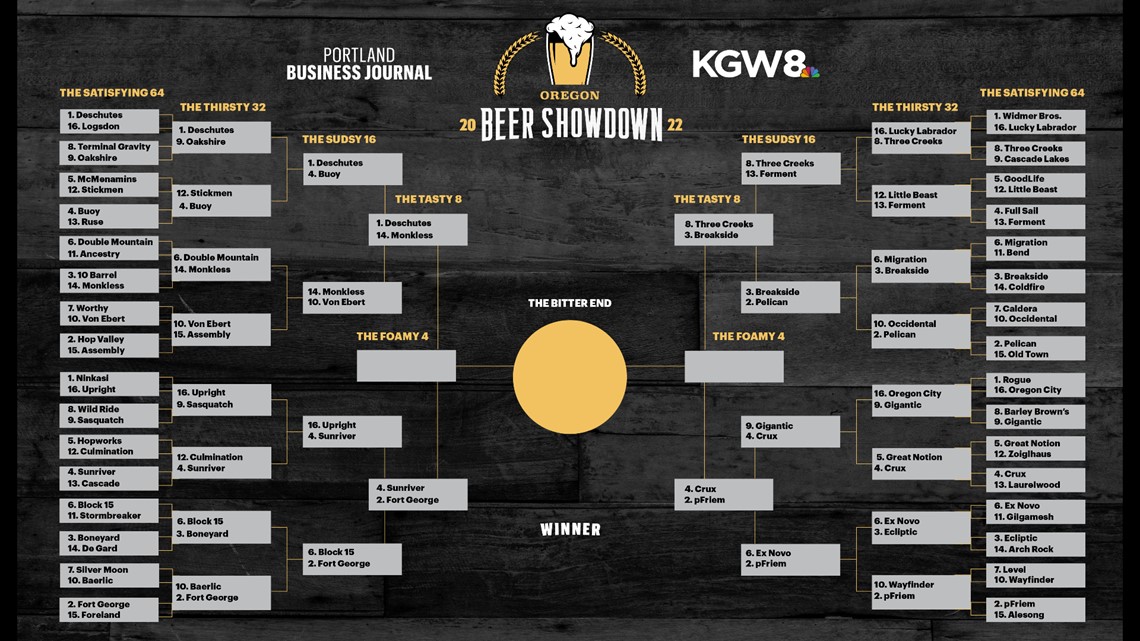 Portland ranked No. 8 for breweries per capita (9 per 50,000 residents) but only has one contender left in our showdown: Breakside Brewery. The other two in Round 4 are Fort George Brewery and pFriem Family Brewers, from Astoria and Hood River, respectively, two other outstanding beer towns in the state.