KGW live streamed the Pride Parade beginning at 11 a.m. Sunday. You can watch it here
Each week, KGW provides a list events and food options you may want to try in the Portland area over the weekend. This weekend's list focuses solely on Pride events.
Portland Pride Festival
Pride Northwest
Waterfront Park has been home to the Rose Festival's CityFair the past few weekends, but this weekend it is home to the Portland Pride Festival. The organizer of the event, Pride Northwest, expect tens of thousands of people to come to Waterfront Park. More than 150 organizations, local and national, will be on hand and there will be LGBTQ+ talent providing entertainment throughout the weekend. No one is turned away, but an $8 donation is suggested.
Click here for more information
Portland Pride Parade
PHOTOS: Portland Pride Festival Parade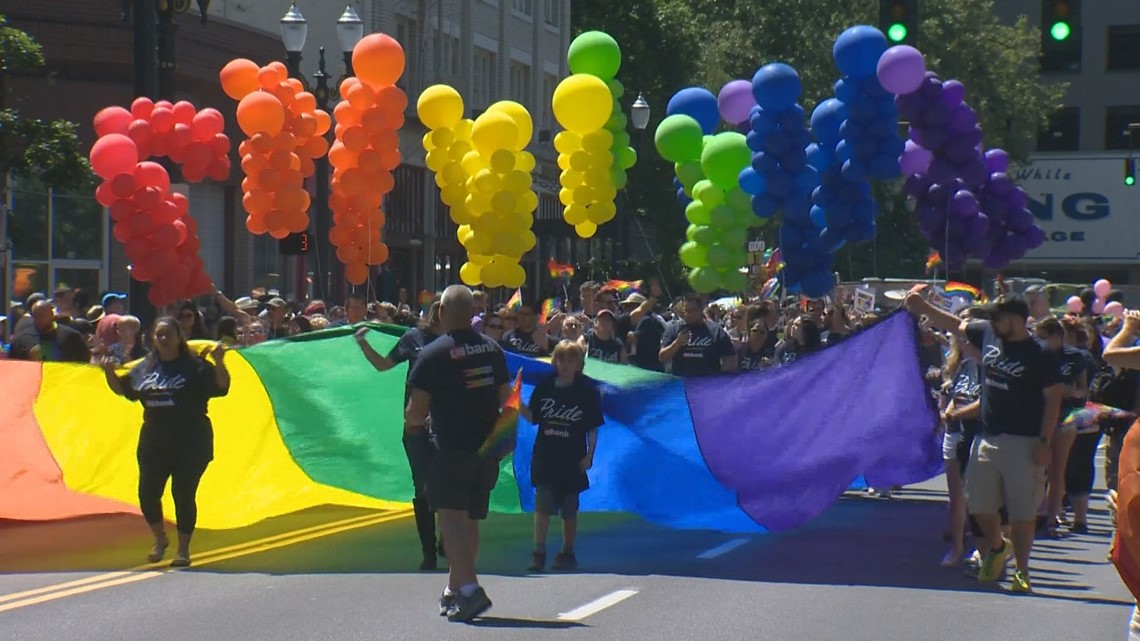 In addition to the festival, Pride Northwest is putting on the annual Pride Parade. More than 150 groups will participate in celebration and support of the LGBTQ+ community. The 1.1-mile parade begins at West Burnside and Northwest Park Avenue and ends at the Pride Festival at Waterfront Park.
Your pics: Portland Pride Parade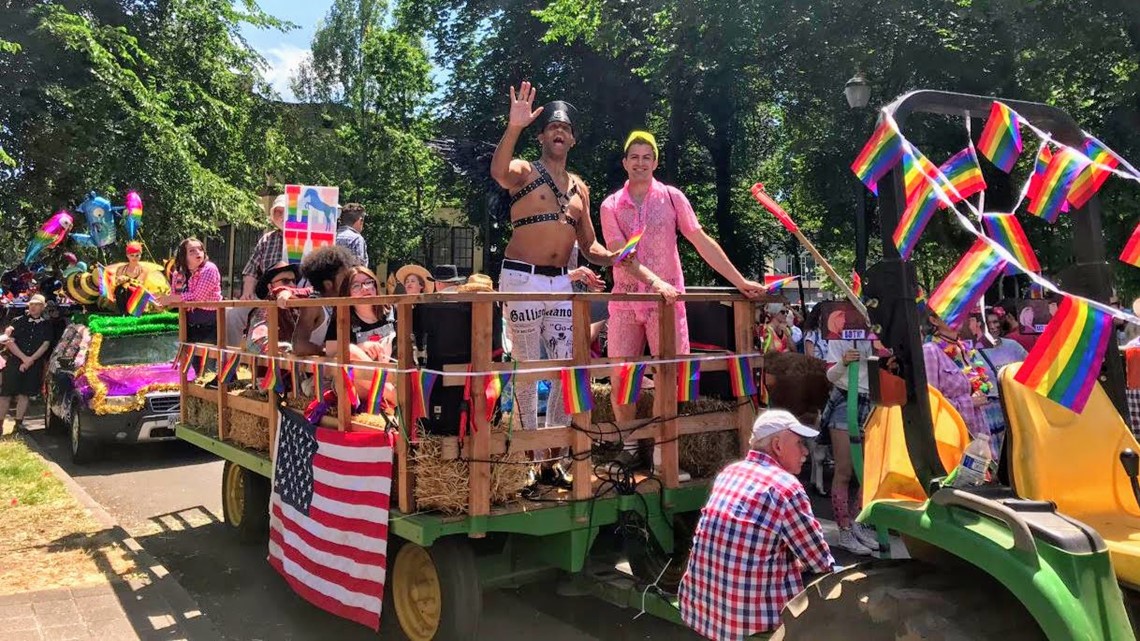 Prior to the Pride Parade on Sunday, the Trans Pride March and the Portland Dyke March took place on Saturday.
Click here for more information
Pride Block Party
Pride Block Party
A 3-day block party host by Scandals, McMenamins and Peacock Productions will feature live music, drag shows and more. The event is 21+ and a $5 donation is expected at the door. This year's party will also be celebrating 50 years since the Stonewall riots and 15 years of partying for pride on Harvey Milk Street (formerly Stark Street).
Click here for full schedule of events
Pride at the Museum
OMSI
OMSI will be celebrating the LGBTQ+ community with a special night of Pride-inspired science demos, drag performances, aerial dancers and music. Attendees will also get complimentary admission to The Science Behind Pixar exhibit. The event is kid/family friendly. Tickets range from $9.75 to $14.50.
Click here for more information
Night Light Lounge's Drag Queen Brunch
Night Light Lounge hosts one of Portland's best drag queen brunches every weekend full of food, cocktails, humor and glamour. The meal includes coffee or tea, and mimosas are extra. Remember to bring cash to tip the performers. This is a 21+ event. Visit them at 2100 SE Clinton St.
Click here for more information
Saturgay Brunch
Pride Northwest teamed up with the Rose Quarter for the first annual "Saturgay Brunch." Diana Fire will host the event. Chef Sarah Schafer of Irving Street Kitchen will provide a curated brunch menu. Guests are encouraged to bring their dancing shoes to enjoy DJ Mr. Charming's beats. Tickets are $55 and include complimentary parking, brunch, one Bloody Mary and one mimosa.
Click here for more information
Crush
Crush offers a foodie-friendly menu that includes vegan options. They also offer Bloody Mary and mimosa weekend brunch along with their hand-crafted cocktails. In addition to their food, Crush is home to Portland's longest running monthly burlesque show, and has a monthly clothing optional dance party. Visit them at 1400 SE Morrison St.
Hobo's Restaurant & Lounge
Hobo's Restaurant & Lounge is known for its friendly service, casually elegant atmosphere and a place to enjoy a few show tunes at one of the last piano bars in Portland. Hobo's Restaurant and Lounge offers an extensive dinner menu, premium cocktails, wines and draft beers. Visit them at 120 NW 3rd Ave.