PORTLAND, Ore. -- The NBA draft is finally here and leading up to the 4 p.m. event, there are sure to be countless rumors about trades and draft developments.
Rumors about the Portland Trail Blazers, the only team in the NBA with three first-round picks today, were in short supply in the days leading up to the draft, but as the hours tick down to Thursday's draft, more information has started to leak out.
Rumors of an openness to bringing back LaMarcus Aldridge kicked off the day. Then on Thursday afternoon, the first reports of the Blazers wading into the trade discussion for Paul George came out. Also, the Blazers are trying to trade up into the top 10 of the draft, according to multiple reports.
NBA DRAFT
Today
TV: 4 p.m., ESPN
MORE NBA DRAFT COVERAGE
Portland general manager Neil Olshey runs a tight ship. Very little leaks out of Blazers headquarters. If there are rumors about the Blazers, they're usually generated by other teams or agents. That may be true about the Aldridge and Paul rmors.
The takeaway? Nobody knows what the Blazers are going to do today, which is what makes today's draft and all the possibilities that surround it so interesting.
VIDEO: KGW's Orlando Sanchez and Jared Cowley break down the NBA draft
Here are the latest rumors circulating on draft day related to the Portland Trail Blazers:
Portland trying to trade up into top 10 of draft
Adrian Wojnarowksi of The Vertical, Mitch Lawrence of The Sporting News and Jonathan Givony of DraftExpress have all reported today the Blazers are trying to package some of their picks to move up into the top 10 of the draft.
A reporter for the Dallas Mavericks said Portland is targeting the seventh pick in the draft, which currently belongs to the Minnesota Timberwolves.
Among the moving cogs here: Source tells @1053thefan #Blazers already dangling multiple picks to #Wolves to get to 7 - and C Zach Collins https://t.co/2ACDEGNBMj

— mike fisher ✭ (@fishsports) June 22, 2017
Fisher reports the Blazers are interested in moving up to select Gonzaga center Zach Collins.
Blazers make offer for Pacers' star Paul George
The Blazers and San Antonio Spurs were reported by league sources to be "serious players" for Paul George by Basketball Insider's Steve Kyler at about 12:30 p.m. Thursday. The Blazers' offer included "some combination of Portland's picks this year and favorable salary," according to Kyler.
Reasonable salaries on Portland's roster would likely include Festus Ezeli (non-guaranteed $7.7 million); Ed Davis (one year, $6.4 million); Al-Farouq Aminu (three years, about $7 million annually) and Moe Harkless (three years, about $10 million annually).
After Kyler's report came out, Comcast Sports Northwest's Jason Quick reported that a source told him the Blazers' offer to the Pacers for George did not "move the needle."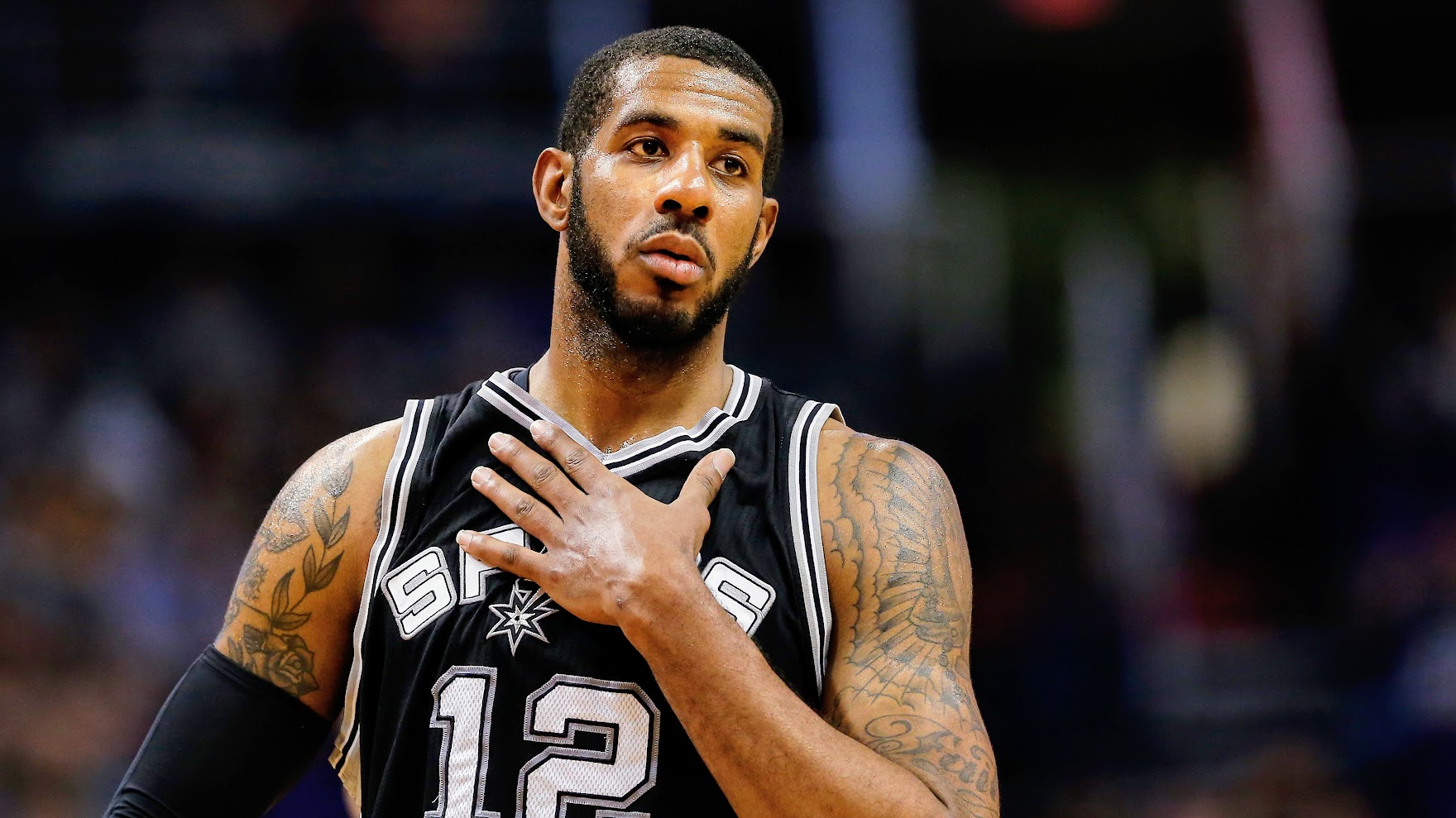 Young: Blazers would be interested in bringing back Aldridge
According to a Spurs beat reporter, the Blazers haven't shut the door on bringing back former star forward LaMarcus Aldridge, who is currently being shopped by San Antonio, according to multiple reports.
Jabari Young, Spurs beat reporter for the San Antonio Express-News, said that according to a league source, the Blazers would trade for Aldridge "for matching salary" only. Young used to cover the Blazers for Comcast Sports Northwest.
Young did not say whether the Blazers would be willing to include any of their three first-round draft picks in a trade for Aldridge. He also said the Spurs' aim in moving Aldridge is to clear up cap space to chase free agents, so it's unlikely any deal would happen since the Blazers are only willing to offer matching salary in a trade for Aldridge.
Jason Quick reported later Thursday that there was no chance the Blazers would trade for Aldridge.
Update: Source indicates no way Aldridge to Portland will happen. https://t.co/bCLEZJG9WW

— Jason Quick (@jwquick) June 22, 2017
Reports: Spurs trying to trade Aldridge
Following last season's disappointing playoff performance, the Spurs are trying to see if they can get a top-10 pick in today's draft for Aldridge, according to multiple reports.
The news was first reported by John Gambadoro of Arizona Sports 98.7 (the Phoenix Suns have the fourth overall pick in today's draft). According to Ramona Shelburne and Michael C. Wright of ESPN, San Antonio has spoken to at least three teams about trading Aldridge.
Aldridge averaged a career-low 16.5 points per game in the 2017 playoffs. He also has a player option on his contract following the 2017-18 season. According to the ESPN report, "working to consummate a trade now is more advantageous [for the Spurs] than potentially losing Aldridge after next season with no compensation in return."
ESPN's Stephen A. Smith reports Aldridge is unhappy in San Antonio and wants to be traded.
Aldridge is "very, very unhappy in San Antonio right now. He feels the Spurs have compromised him, his productivity. They have hurt his game. As a result, he wants out and he wants out in the worst way. He wants to be gone," Smith said Thursday morning.
Ford: Blazers likely to keep all three picks
There was a new nugget of information in ESPN draft expert Chad Ford's latest mock draft, published Thursday morning. Since the Blazers acquired a third first-round pick in this year's draft in the Jusuf Nurkic trade, the consensus has been that Portland was unlikely to use all three of their picks.
Thursday morning, however, Ford reported that it's "sounding more and more as if the Blazers are going to keep all three of their picks."
Ford: Giles' medical records check out, Blazers interested
Ford, who has the Blazers selecting Duke big man Harry Giles with the 15th pick in his mock draft, said Giles' draft range is all over the place, as high as No. 10 to the Kings and as low as No. 21 to the Thunder.
Ford said the Blazers have "strong interest at 15 & 20."
Giles was the top-ranked high-school player going into his senior season. Since then, though, he has torn his ACL in both knees and had another minor knee surgery during his freshman season at Duke. He has as much potential as any player in the draft, but many are concerned about the injury risk.
Ford, however, said "most of the doctors who have seen his medicals have cleared him medically." Ford says anywhere Giles is drafted between 10 and 21, he'd be "a steal."