PORTLAND, Ore. – Damian Lillard and CJ McCollum did their part in Game 1 against the Warriors. They're off the hook.
The rest of the team? It's not a pretty report card.
If the Blazers want a chance at upsetting the mighty Warriors, Portland's supporting cast will need to play better. Lillard said he wants to do more in Game 2 to get the other players more involved.
"I think to beat the Warriors, we're going to have to maybe make that extra pass more often and be able to depend on guys more often to allow them to have that type of success so we can actually beat them," Lillard said.
"We have a huge game, and I think that gives us an opportunity to stay in the game. But to get over that hump and beat them, we've got to make those plays and give guys more opportunities so we can have them as well on the offensive end."
Game 2 of the best-of-seven series is Wednesday night at Oracle Arena.
TODAY'S GAME
Game 2: Portland Trail Blazers at Golden State Warriors
Series: Warriors lead series 1-0
7:30 p.m., KGW, TNT, 620 AM
The best tonic for the Blazers would be the return of center Jusuf Nurkic. He won't play in Game 2, but didn't rule out a return for Game 3.
The difference Nurkic would make can't be understated. The Warriors controlled the paint against the Blazers in Game 1 on offense and defense. Nurkic would change that dynamic, creating mismatches against less-talented centers like Zaza Pachulia and JaVale McGee or undersized, out-of-position centers like Draymond Green.
VIDEO: Jusuf Nurkic, a vital (missing) piece against Golden State
WinnersView.com brings stories and statistics together to make you smarter about the sports and games you love.
The Warriors' weakness on defense is centers. During the regular season, they allowed a PER of 18.8 to opposing big men in the middle. Nurkic had a PER of 21.1 for the Blazers, while averaging 15 points, 10 rebounds and three assists.
The 7-foot, 280-pound center would also help the Blazers' defense, which surrendered 121 points in Game 1 and allowed the Warriors to shoot 53.1 percent from the field and 40.7 percent on 3-pointers. With Nurkic, the Blazers' defensive rating was 104.2 and the team allowed 104.8 points per game. They held teams to 45.2 percent shooting and 34.0 percent shooting from the 3-point line.
Nurkic's presence, if he comes back in this series, would make a notable difference on both ends of the court.
POLL: When do you think Nurkic will return?
But Nurkic won't be on the court in Game 2. It will be up to Lillard and McCollum to continue their stellar play, and the rest of the Blazers to improve on a subpar performance in Game 1.
Excluding Lillard and McCollum, here's a look at what every Blazers player needs to improve for the Blazers to have a chance at upsetting the Warriors in Game 2.
Evan Turner: Shoot more 2-pointers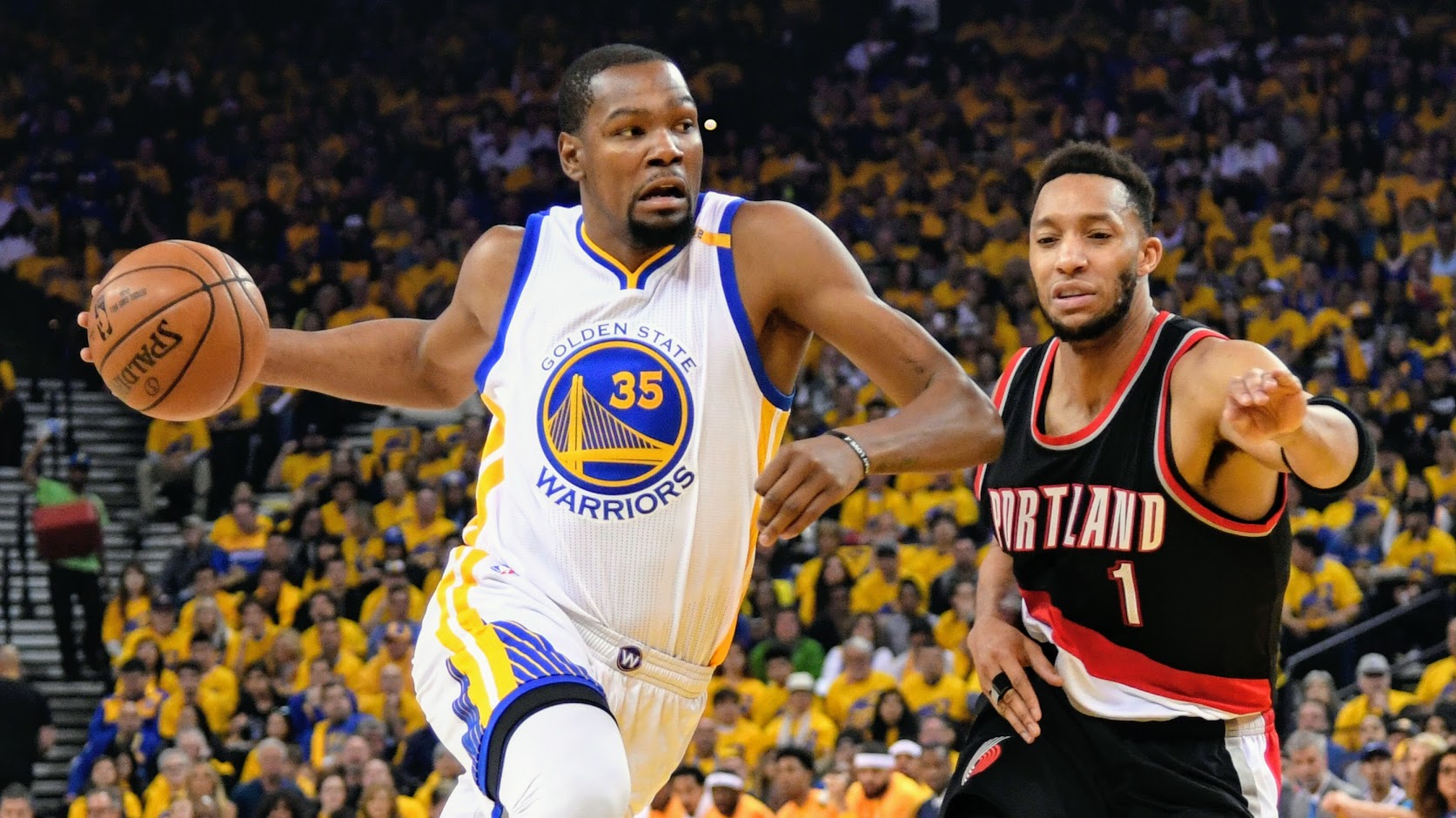 Turner was the third-best player for the Blazers in Game 1. He played almost 36 minutes with 12 points, 10 rebounds, four assists and just one turnover. He played good defense, with the best defensive rating on the team of everyone who played more than five minutes in the game (sorry, Pat Connaughton).
Turner even made two of his three 3-point attempts in Game 1. Considering he shot 26.3 percent from behind the 3-point line during the regular season, his outside shooting success in Game 1 was a pleasant surprise. In the starting lineup, Turner has to shoot the 3-point shot when he's open to space the floor and keep the defense honest. He did the right thing. If he can continue to make those 3-point shots the rest of the series, it will really help the Blazers.
The problem? Turner took only seven shots in the game and three of them (42.9 percent) were 3-point attempts, his least-efficient option. During the regular season, 78.5 percent of Turner's shot attempts were from inside the 3-point line. Only 21.5 percent of his attempts were 3-pointers. The only players on the team who shot the 3-point shot less frequently were Vonleh, Jusuf Nurkic and Ed Davis. The issue wasn't the three 3-point attempts from Turner. The issue was Turner didn't shoot the ball enough.
Turner is one of the only players not named Lillard or McCollum who can create his own shot on the Blazers. His midrange jumper is solid (41.6 percent) and he can break down a defender, get into the paint and then either pass or shoot (54.3 percent). If Turner is going to be in the starting lineup and playing 35-plus minutes, he needs to shoot the ball more. The more efficient he can be in that task, the better.
Moe Harkless: Shoot better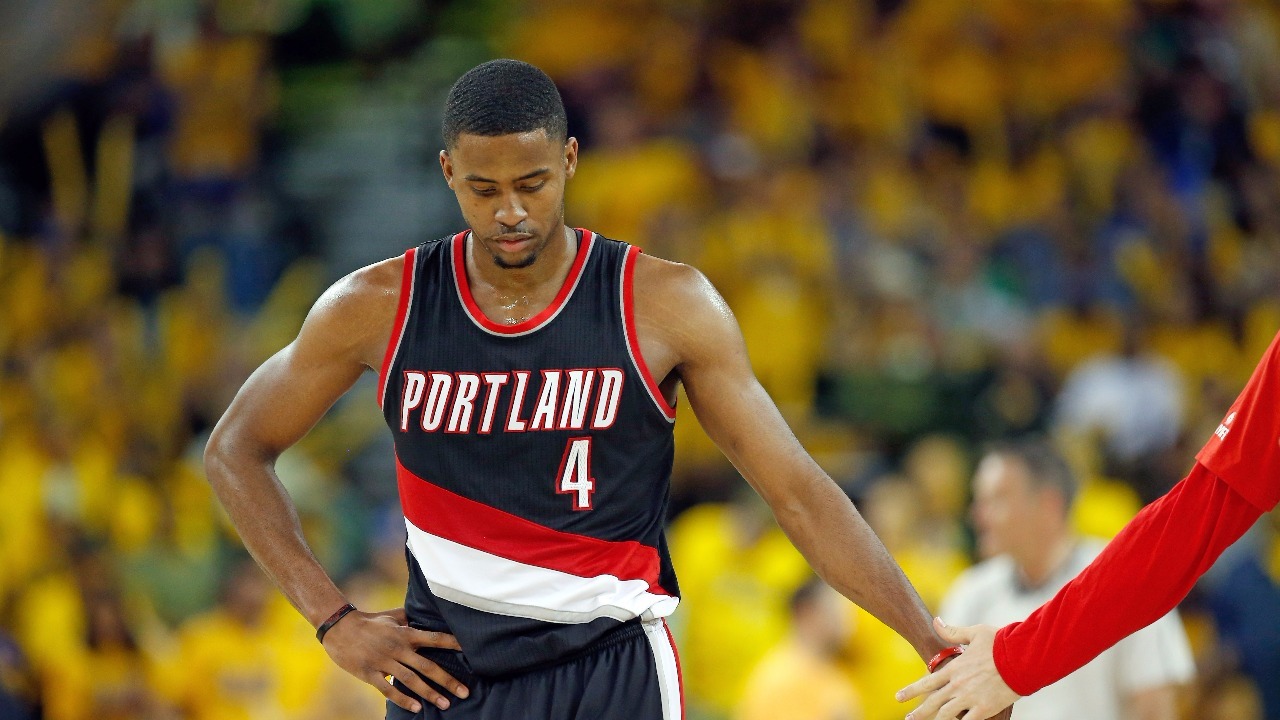 Like Turner, Harkless played a solid game for the Blazers in Game 1. He played almost 35 minutes, with 11 points, three rebounds, two steals and an assist and a block. His defense was not bad, with the second-best defensive rating on the team. He wasn't shy about shooting the ball, tossing up 13 shot attempts, the only player other than Lillard and McCollum with double-digit attempts.
The area Harkless must improve for Game 2 is his shooting accuracy. Harkless missed eight of his 13 shot attempts, including five of six 3-pointers in the first game. What if Harkless had shot the ball like he did during the regular season, when he made 50.3 percent of his shot attempts, including 35.1 percent from behind the 3-point line. If Harkless had shot his season percentages in Game 1, he would have hit 7 of 13 from the field and 2 of 6 from the 3-point line for an additional five points.
Against the Warriors, the Blazers need all the points they can get. Harkless should keep shooting within the flow of the offense like he did in Game 1. Portland can just hope for more efficient scoring from him in Game 2 and going forward in the series.
Noah Vonleh: Defense and rebounding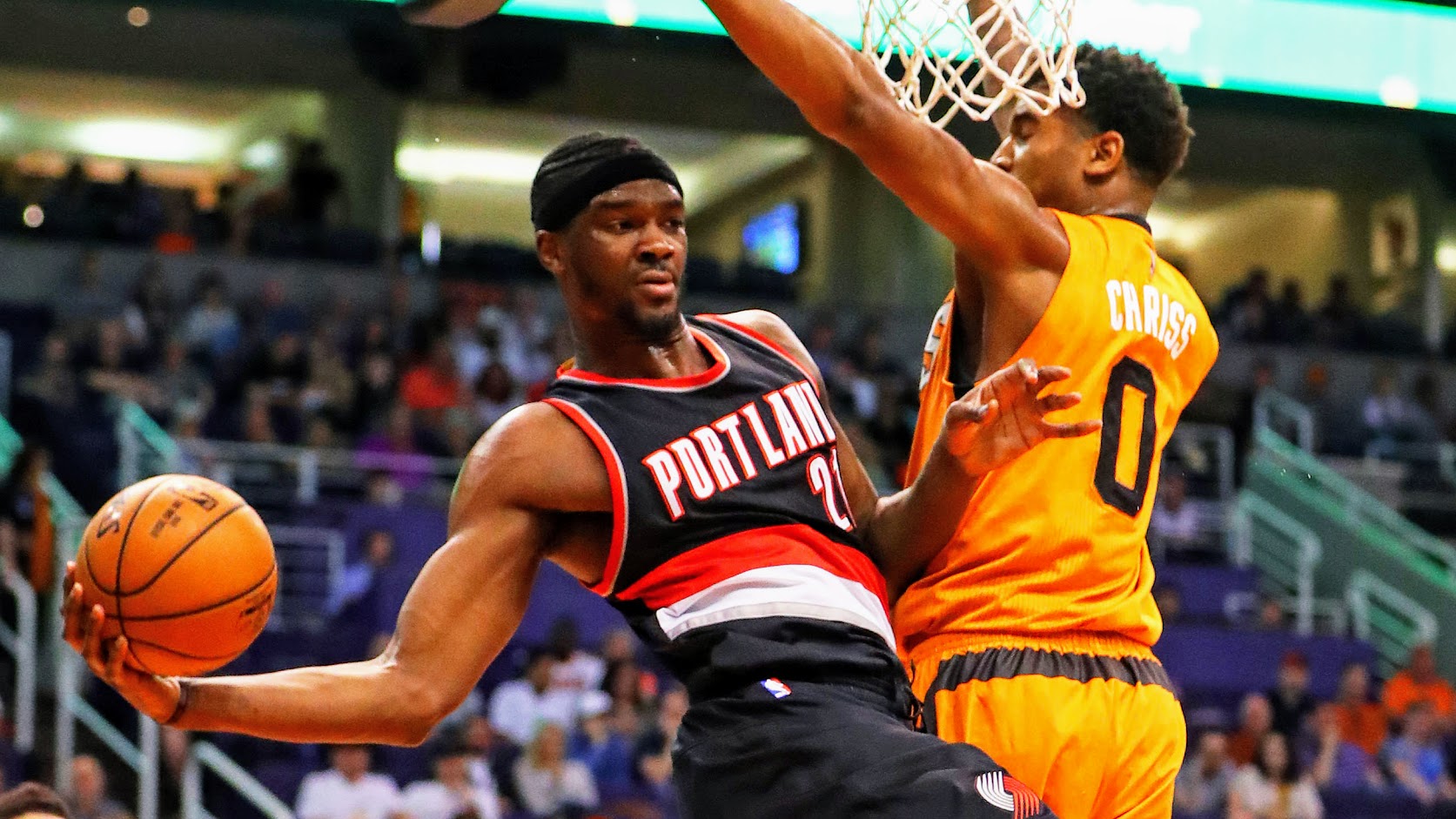 Vonleh missed four of five shots, but the Blazers aren't counting on him for offense. Vonleh is in there to play defense and rebound.
Vonleh's defense needs to improve in Game 2. In the first game, the team allowed 117.7 points per 100 possessions with him on the floor. He was the best option at center for the Blazers on defense (Meyers Leonard's defensive rating was a ghastly 169.2), but considering he had the second-best defensive rating on the team during the regular season, he needs to be better.
Vonleh grabbed five rebounds. That wasn't enough. During the regular season, Vonleh grabbed 16.7 percent of available rebounds, one of the highest marks on the team. He pulled down 22.4 percent of defensive rebounds and 11.1 percent of available offense rebounds. But in Game 1, his overall rebounding rate dropped all the way to 11.1 percent. Vonleh's defensive rebounding was still solid at 21.1 percent, but his offensive rebounding plummeted to 3.8 percent.
It's not like the Blazers didn't give him opportunities in Game 1, shooting 43 percent from the field. Portland could really use some second-chance opportunities on offense, so Vonleh needs to rebound the ball better, especially on the offensive glass.
Al-Farouq Aminu: Everything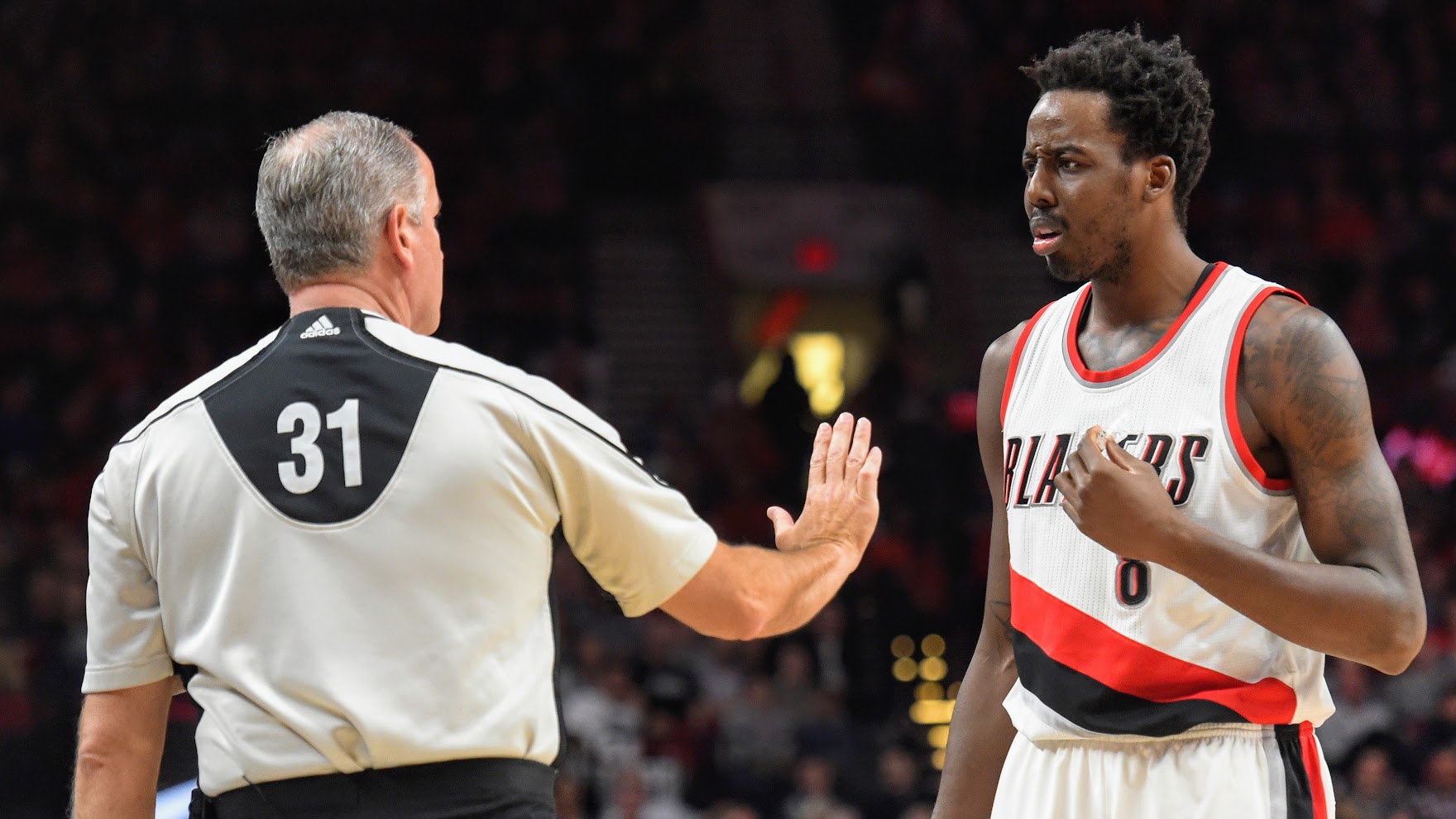 This may have been the worst performance of Aminu's career with the Blazers. Without Nurkic in the lineup, Aminu is Portland's third-best player. He's their best defender and an underrated offensive player. In Game 1, though, he had the most disappointing performance on the team. In 23 minutes, Aminu went scoreless, missing all five of his field-goal attempts and his only free throw. He had three defensive rebounds, two turnovers and three fouls. He didn't register a steal, a block or an assist.
When Portland was playing its best basketball this season in March, Aminu was great. While playing exceptional defense, he also contributed on offense, averaging nine points, eight rebounds, nearly a steal and a block per game and shot the ball efficiently (49 percent on field goals and 41.5 percent on 3-pointers). That Aminu was nowhere to be seen in Game 1.
The Blazers need Aminu on the court for his defense. He is such a versatile defender, with the ability to defend all five positions. Against a team like the Warriors, his defensive value can't be overstated. But he needs to contribute on offense. He has to play under control. He can't take bad shots and he can't pass up open 3-pointers.
Aminu has a track record as a strong performer in the playoffs. Against the Warriors in last season's second-round series, he averaged 17.2 points, 8.4 rebounds and shots 53.6 percent from the field and 55.2 percent on 3-pointers. For his career, his playoff averages are 12.8 points, 7.9 rebounds, 1.1 steals, 1.1 blocks, with a 44.5 percent field goal percentage and 42.7 3-point percentage. The Blazers need to see that Aminu in this series, starting with Game 2.
Allen Crabbe: Shoot more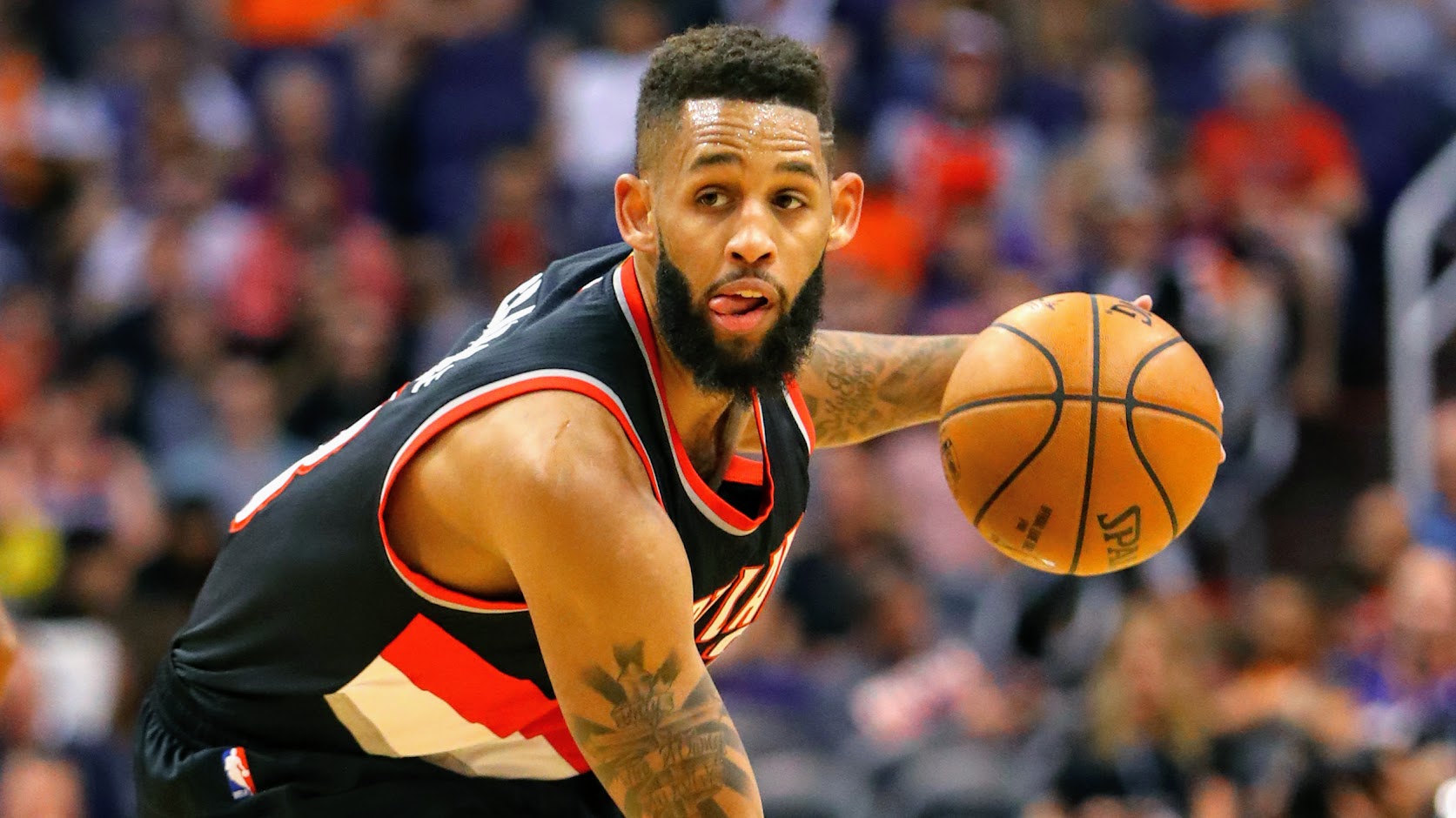 The narrative has been repeated ad nauseam all season: Crabbe is most effective when he's aggressive. The more he shoots, the better he is. He scores more points, he shoots the ball better, he's better defensively, he rebounds more and the Blazers win more. The oft-repeated stat is tired but true: When Crabbe shoots the ball 10 times or more in a game, the Blazers are 18-9, equivalent to a 55-win team. Plus, Crabbe's stats go through the roof in those games. The problem is that in 79 games this season, Crabbe only managed 10 field-goal attempts 27 times.
In Game 1, timid Crabbe returned. He took only five shots, missing four. He missed both 3-point attempts and was 1 for 3 at the free-throw line. He was a nonfactor.
The solution is clear. Shoot more. That's it. Whenever he does, good things happen. The good news is Crabbe seems like he gets it, telling Comcast Sports Northwest's Jason Quick that he will be much better in Game 2.
"I understand how important it is for me to come off the bench and bring something to the table," he said. "Game 2 for me, I know is definitely not going to be like Game 1. I can guarantee that.
"It's me. I have to take things into my own hands and be aggressive and go get shots."
Shabazz Napier: Be aggressive
Napier played 10 solid minutes against the Warriors. He had three points and a steal and was solid defensively against Stephen Curry. But Napier took only one shot in 10 minutes. He will probably get minutes in this series because the Blazers will be playing smaller lineups often. Napier has shown Blazers fans what he can do on offense, scoring 57 points in the last two games of the regular season. He can create his own shot, he's a good 3-point shooter (37 percent during the regular season) and he can get to the free-throw line.
There's no reason Napier can't have the same kind of impact for the Blazers that Warriors reserve guard Ian Clark had for Golden State. Clark played almost the same amount of minutes (12), but he was more aggressive on offense, hitting four of his five shots, including both of his 3-pointers for 12 points. He made a big impact for the Warriors off the bench. Napier can do the same.
Meyers Leonard: Shoot, play defense
Leonard played six ineffective minutes in Game 1. He didn't attempt a shot, he turned the ball over twice and he collected a quick foul. He did grab two offensive rebounds and an assist. But if he's going to be on the court, he needs to contribute.
Already mentioned in this article was Leonard's abysmal defense in Game 1. He looked overmatched and confused against the Warriors. On offense, Leonard's lone strength is the 3-point shot. He made almost 35 percent of his 3-point attempts this season and has shot 37.1 percent for his career. When a guard swings the ball to Leonard after he rolls off a screen to the 3-point line, he has to shoot it in rhythm. He can't pump fake, he can't swing the ball. He needs to shoot it.
Jared Cowley is a digital producer at KGW.