PORTLAND, Ore. -- The Portland Trail Blazers host Russell Westbrook and the Oklahoma City Thunder at the Moda Center on a nationally televised game Thursday night.
Westbrook leads the NBA in triple-doubles this season with 30, but in two tries against Portland this season, he has failed to record one.
Here's a look at some story lines for tonight's game, which tips off at 7:30 p.m. on TNT:
Triple-double alert
Westbrook is averaging 31.2 points, 10.6 rebounds and 10.3 assists this season. The last player to average a triple-double during a regular season was Oscar Robertson during the 1961-62 season, when he averaged 30.8 points, 12.5 rebounds and 11.4 assists per game.
Westbrook has recorded 30 triple-doubles this season, which ranks third all-time. Robertson holds the record with 41 during a season and Wilt Chamberlain is second with 31.
Tonight's game
Oklahoma City Thunder (35-25) at Portland Trail Blazers (24-35)
At Moda Center
Time: 7:30 p.m.
TV: TNT
Radio: 620 AM
In two games against the Blazers this season, Westbrook has failed to record a triple-double, though he has averaged 31 points, seven assists and five rebounds in the two games. The Blazers and Thunder (35-25) split the two contests.
Only five teams in the NBA have held Westbrook without a triple-double in multiple games this season: the Clippers (3 games without a triple-double); Blazers (2); Bulls (2); Rockets (2); and Timberwolves (2).
McCollum breaks out of mini-slump
In the Blazers' 120-113 overtime loss to the Pistons, Blazers guard CJ McCollum scored 25 points and broke out of a five-game shooting slump, making 10 of 17 shots, including 4 of 7 3-pointers.
In the five previous games, McCollum averaged 20.6 points per game, but shot poorly, making 38 of 97 shots (39.1 percent) and 7 of 24 3-pointers (29.2 percent).
This season, McCollum is averaging 23.3 points and shooting 48.1 percent from the field, 41.4 percent on 3-pointers and 89.3 percent from the free-throw line.
McCollum has become one of the NBA's best shooters this season. He has excelled shooting the ball from anywhere on the court, but has been especially successful on mid-range jumpers.
The Blazers shooting guard is making 50.4 percent of his mid-range attempts, which ranks No. 1 in the NBA among players who have attempted at least 150 mid-range shots.
WinnersView.com brings stories and statistics together to make you smarter about the sports and games you love.
Losses piling up in Portland
Portland (24-35) has lost seven of its last nine games and fallen to 10th place in the West, three games behind No. 8 Denver. The Blazers are coming home after finishing up a three-game road trip in which the Blazers went 1-2.
The Blazers beat Orlando but lost to Toronto and Detroit on their three-game trip, falling to 10-22 on the road this season.
"We should be happy going on this flight (to Portland) with a 'W' and a 2-1 trip, but we're not," Blazers guard Damian Lillard said after the loss to Detroit. "That's disappointing, but we have to move forward.
"Fortunately, we're still in position to get the No. 8 spot. We have to keep fighting. As long as that door is open, we have to keep working toward that. That's what we're going to do."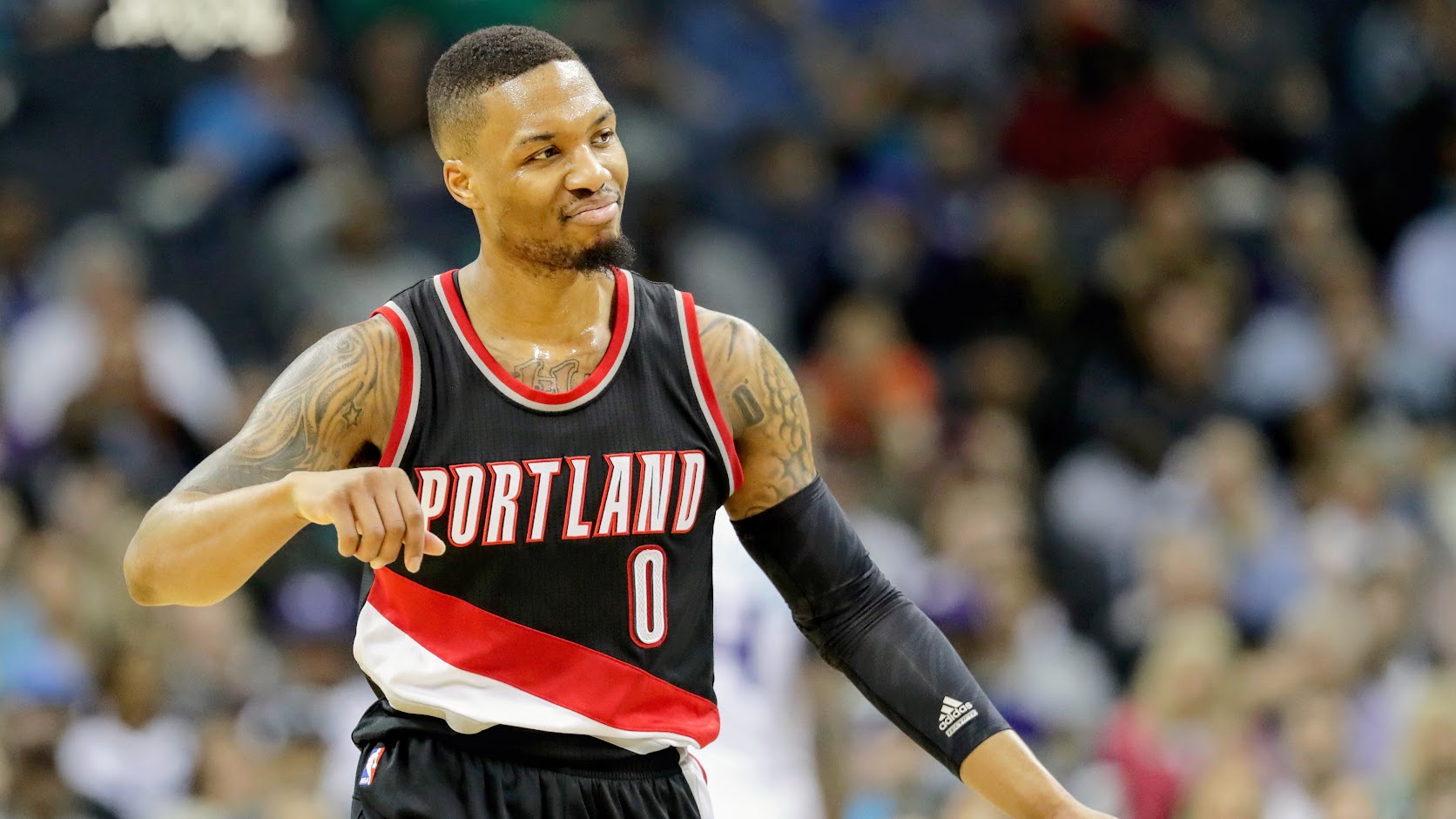 Better bench in OKC
Oklahoma City bolstered its bench with a trade last week that brought forwards Taj Gibson and Doug McDermott from Chicago.
In three games, Gibson is averaging 8.3 points and 4.0 rebounds in 22.7 minutes off the bench. McDermott averages 8.7 points and 4.7 rebounds, but had 16 points in 25 minutes, hitting 4 of 6 from 3-point range, against Utah.
The Thunder will have another addition Thursday night at Moda Center. Veteran point guard Norris Cole, who averaged 10.6 points and 3.7 assists for New Orleans last season, signed a free-agent contract Wednesday.
Game notes
The Trail Blazers have won their last five games against the Thunder at the Moda Center, making an average of 12.6 three-pointers at a 40.6 percent clip during that span.
The Trail Blazers played in their league-leading seventh overtime game on Tuesday, losing at Detroit, 120-113 (3-4 in overtime games this season).
Portland has lost four of their last five home games.
Enes Kanter is averaging 13.0 points and 8.3 rebounds for the Thunder on 45.5 percent shooting in three games since coming back from a fractured forearm.
KGW.com's Jared Cowley contributed to this report.