SANDY, Ore. -- A plane crash lands at a classic car show in Sandy on Sunday sending two people to the hospital.
According to the Clackamas County Sheriff's Office, there were four passengers on the plane, including the pilot, when it crashed for unknown reasons Sunday afternoon. Two people were taken to local area hospitals with non-life threatening injuries.
Quentin Karstetter tries to go to the classic car show every year. This year was the 60th Kiwanis Annual Fly-In Cruise-In Breakfast and he was excited to test out the new zoom on his camera.
He stopped to watch the planes fly over and he said "I saw the plane circle around so I thought it would be cool to film it landing. I noticed they came in at a weird angle and it didn't look right. The next thing you know the propeller is on the ground kicking up dirt."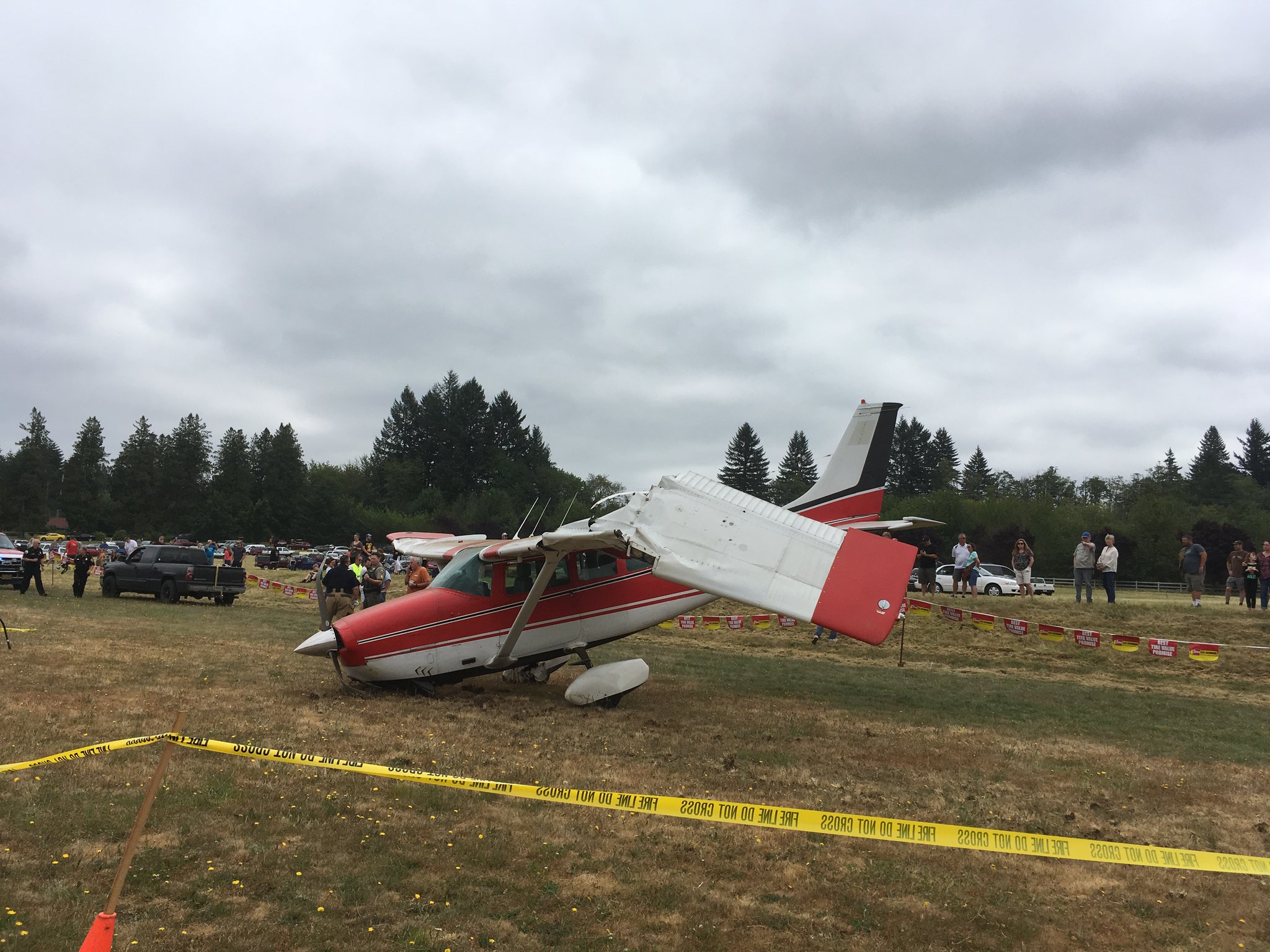 The National Transportation Safety Board is handling the investigation and is looking into the cause of the crash. As for Karstetter, he is just relieved no one was seriously hurt.
This is a developing story, check back for updates.