PORTLAND, Ore. -- Washington's battle over health care hit home this weekend.
Across the country, representatives and senators spent the weekend meeting with constituents at packed town hall meetings. Local leaders -- from both sides of the aisle -- were no exception.
Rep. Suzanne Bonamici met with hundreds Sunday at Lincoln High School in Portland. She spoke about last week's pivotal health care vote and what she thinks lies ahead.
"Access to reproductive healthcare -- that's at risk, too," she told constituents as she broke down what the Republican health care bill would mean were it to become law.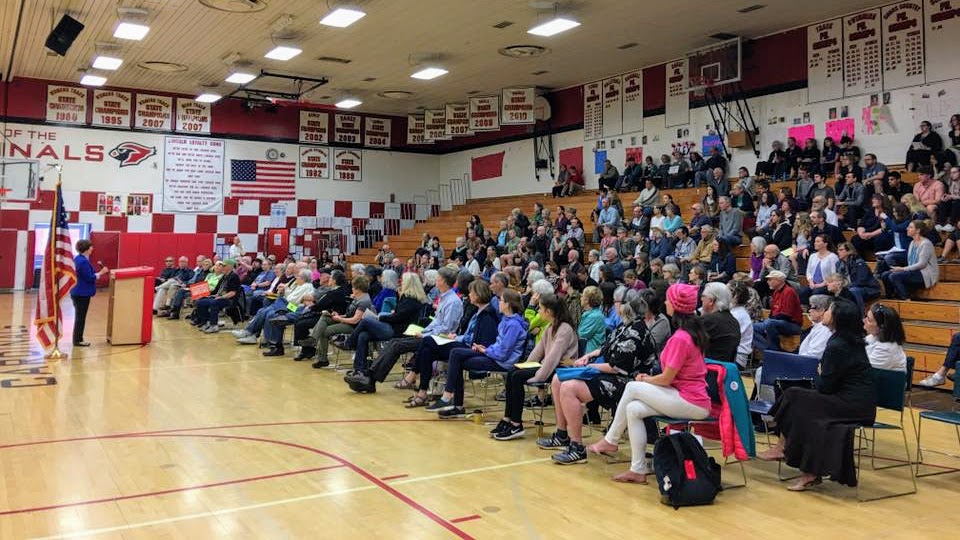 Bonamici faced a variety of questions from people, like Kayla Anderson, who suffers from multiple sclerosis and is insured through her husband's out-of-state employer.
"I wouldn't put it past them for them to drop me off our coverage," she said Sunday at the town hall meeting.
The bill still requires insurers to cover those with pre-existing conditions, but it allows states to opt out of a provision that requires insurers charge everyone within certain age brackets the same rate.
That means someone who's already sick, like Anderson, could be charged a lot more than someone who's not.
"There are children that are born with diseases and to deny them coverage is inhumane," Anderson said.
Bonamici said she's heard countless similar stories and comments since the House voted in favor of this bill on Thursday.
"I hope that it's stopped in the Senate and we get back to the table and we figure out how we make health care affordable and accessible," she said.
Oregon's only Republican congressman, Greg Walden, plans to hold three Town Hall meetings Monday, in Baker City, Elgin and Wallowa. We reached out to him for comment on how it went and received the following statement from his office about Thursday's vote:
"For seven years, our constituents, patients, friends, and family, have suffered under a one-size-fits-all law that is collapsing under its own weight. The American Health Care Act will put patients, families, and their doctors first. It will protect those with pre-existing conditions and provides states with the flexibility they need to help meet the unique needs of their citizens. Simply put, the American people deserve better than what they received under Obamacare and the American Health Care Act delivers on our commitment to rebuild our health insurance markets and provide relief to the American people. We want to thank President Trump, Vice President Pence, and our colleagues in the House who have worked so hard to get this bill over the finish line today. There's more work to be done, and we know we are up to the task."