MARION COUNTY, Ore. -- Police are asking for the public's help with finding a driver who crashed into an Oregon State Police car early Saturday morning, nearly hit a sergeant, and drove away.
At around 1:30 a.m., an unidentified car was northbound on Interstate 5, at milepost 268 near Woodburn, when for unknown reasons it crashed into a parked OSP Ford Explorer that was on the right shoulder.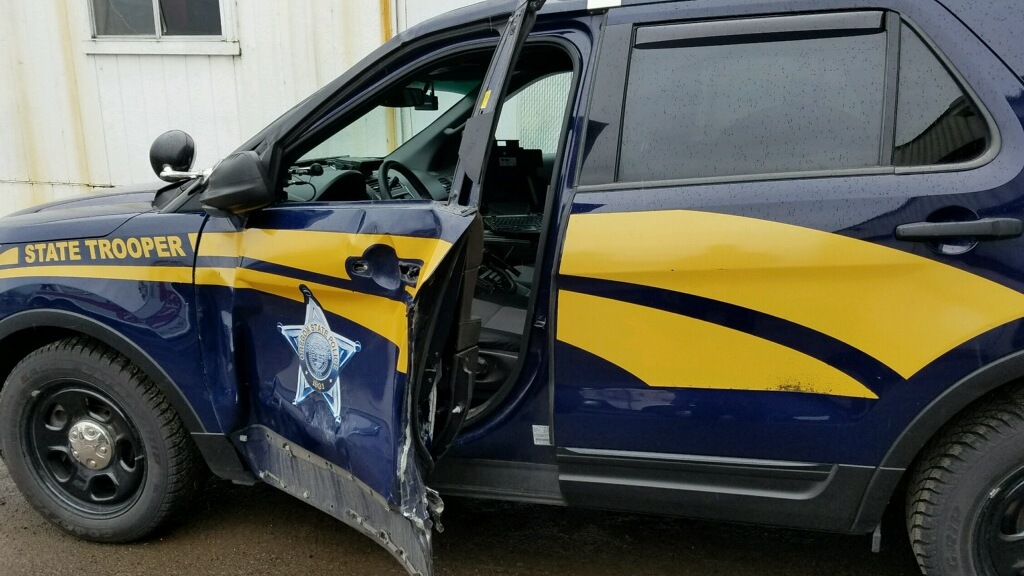 An OSP sergeant had to jump back into the Explorer to avoid being hit, police said. The sergeant was trying to locate two cars that were reportedly speed racing nearby. The sergeant was not able to pursue the suspect.
Evidence gathered at the scene indicates the suspect vehicle was a faded red, mid-2000's Chevy Astro with damage to its right front headlight and quarter panel.
Anyone with information about the crash should call OSP Sgt. Kevin Ely at 503-378-3387.