TABLE MOUNTAIN, Wash. – Skamania County deputies have found the body of a missing Beaverton hiker in the Columbia River Gorge.
Melvin Burtch, 31, left with two dogs to go on a day hike in the Table Mountain area north of the Bonneville Dam on Tuesday, according to Sheriff Dave Brown.
On Wednesday morning, employees at the Bonneville Hot Springs Resort saw the dogs at Burtch's car, which was parked at the trailhead.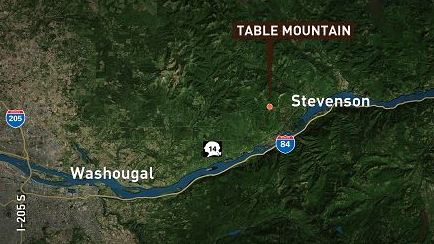 Deputies spoke with the dogs' owner, who is Burtch's friend. She told deputies Burtch texted her a photo from what appeared to be the top of Table Mountain at 2 p.m. Tuesday. There were no texts or calls after that, she said.
Authorities were able to pinpoint Burtch's cellphone location and his body was found at around 5 p.m. Wednesday within 50 yards of the phone.
Deputies believe Burtch fell from the summit of Table Mountain to the base, a distance of about 650 feet.
Burtch's body was recovered Thursday afternoon.