PORTLAND, Ore. – Two young men are dead and two other people suffered serious injuries after a two-car crash in North Portland late Wednesday night.
A 29-year-old woman, driving a Mercedes 500 west on Columbia Boulevard near Swift Court at about 10:45 p.m., tried to turn left across oncoming traffic when a BMW 330 heading east crashed into the sedan on the passenger side. The impact killed two passengers in the Mercedes, 22-year-old Brandon Levison of North Portland and 23-year-old Donell Lee Wilkins of Southeast Portland.
The woman driving the Mercedes, 29-year-old Amanda Nicole Erickson of North Portland, was taken to a Portland hospital and is being treated for serious injuries. She is expected to survive. The driver of the other car, 19-year-old Lyabov Prokhorova of Northeast Portland, was taken to the hospital for precautionary reasons.
Erickson was impaired by alcohol and Prokhorova was driving with a suspended license, police said.
The Multnomah County District Attorney's Office will review the investigation for possible criminal charges.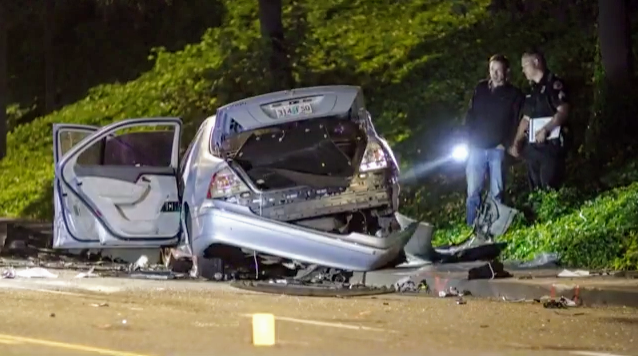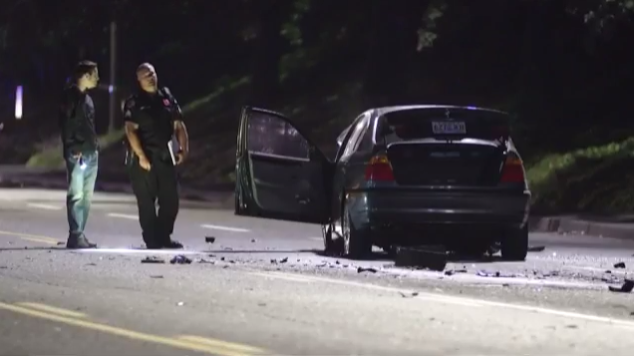 Daniela Hernandez heard the boom of the crash and saw its aftermath."It really just hurts my heart to really think about the people affected in it since two passed away and two were injured, it was a horrible accident," said Hernandez.