PORTLAND, Ore. -- Carol Williams was getting her son ready for school Friday morning when she heard what she called a "giant noise" outside her home. She ran over to the noise and found her neighbor's giant fir tree had cut through part of her craftsman home in Oak Grove.
The tree fell through the home's porch, office and guest room, and shattered a window in her son's basement bedroom. A crack now runs through the windows and ceiling in her laundry room as well.
Luckily, no one was hurt.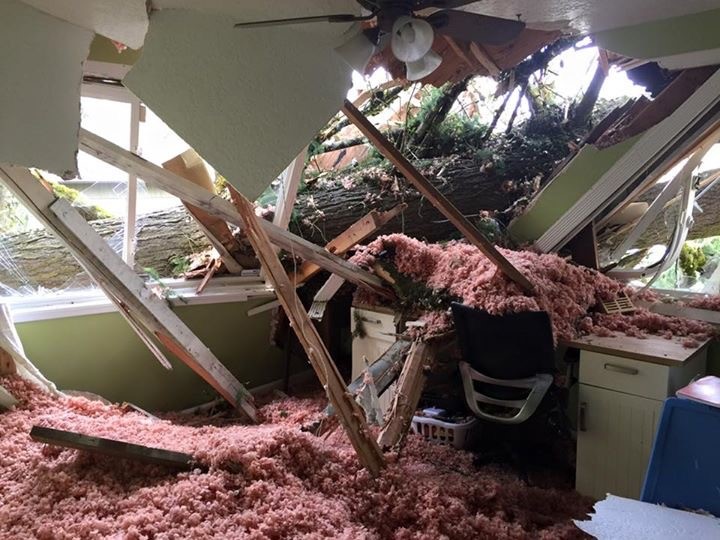 "It came through the fence and sliced through our house," she said. "A few nights ago my mom was sleeping in the guest room and my son likes to sleep there too. I worried about my cats because they love to hang out on the deck but they were OK. I'm just glad no one was in there."
To make matters worse, Williams and her family had just finished renovating the flooring and paint on the first floor, where the guest room was located.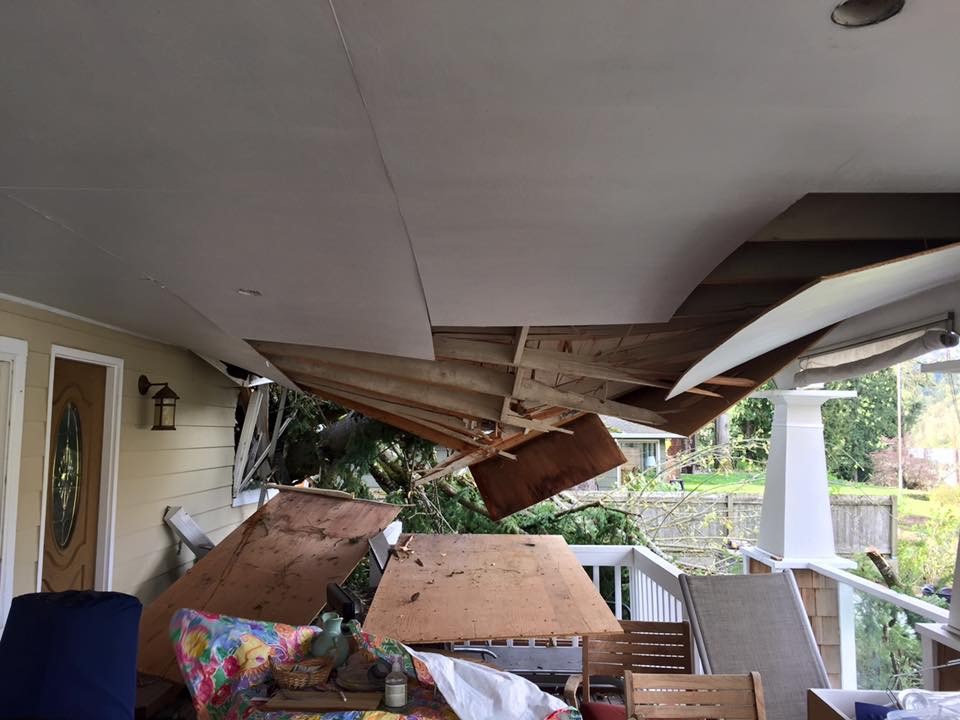 Williams' insurance company is assessing the damage. A property restoration company began cutting up the thick tree at 4:30 p.m. Williams was told she was 22nd in line for home restoration after Friday's windstorm.
But Williams said the family is trying to make the best of the situation and her children had some fun photos to show their friends when they went to school.
"The kids showed their pictures around all day," she said. "They took a selfie with it."