PORTLAND, Ore. – A growing number of Oregonians are making the trek to Standing Rock to protest the Dakota Access pipeline.
State Representative-elect for Oregon's District 47, Diego Hernandez, arrived at Standing Rock on Thanksgiving.
"As somebody who represents a collective group of people in Oregon, I felt like it was my responsibility to make sure that I do my part in being a water protector," he said.
With Hernandez was Joseph Santos-Lyons, who runs Apano, a local group that represents Asian and Pacific Islander communities in Portland. The pair traveled to Standing Rock to bring food, donations and raise awareness for the cause.
"They haven't prioritized resources to ensure that there's really good journalism and reporting happening," Santos-Lyons said. "And that's really disappointing. You know this encampment is committed for the long haul and the issues that they're facing are really high stakes."
Carina Miller, who sits on the tribal council in Warm Springs, made her second trip to Standing Rock. She said she hasn't been there for any of the recent violent confrontations with police.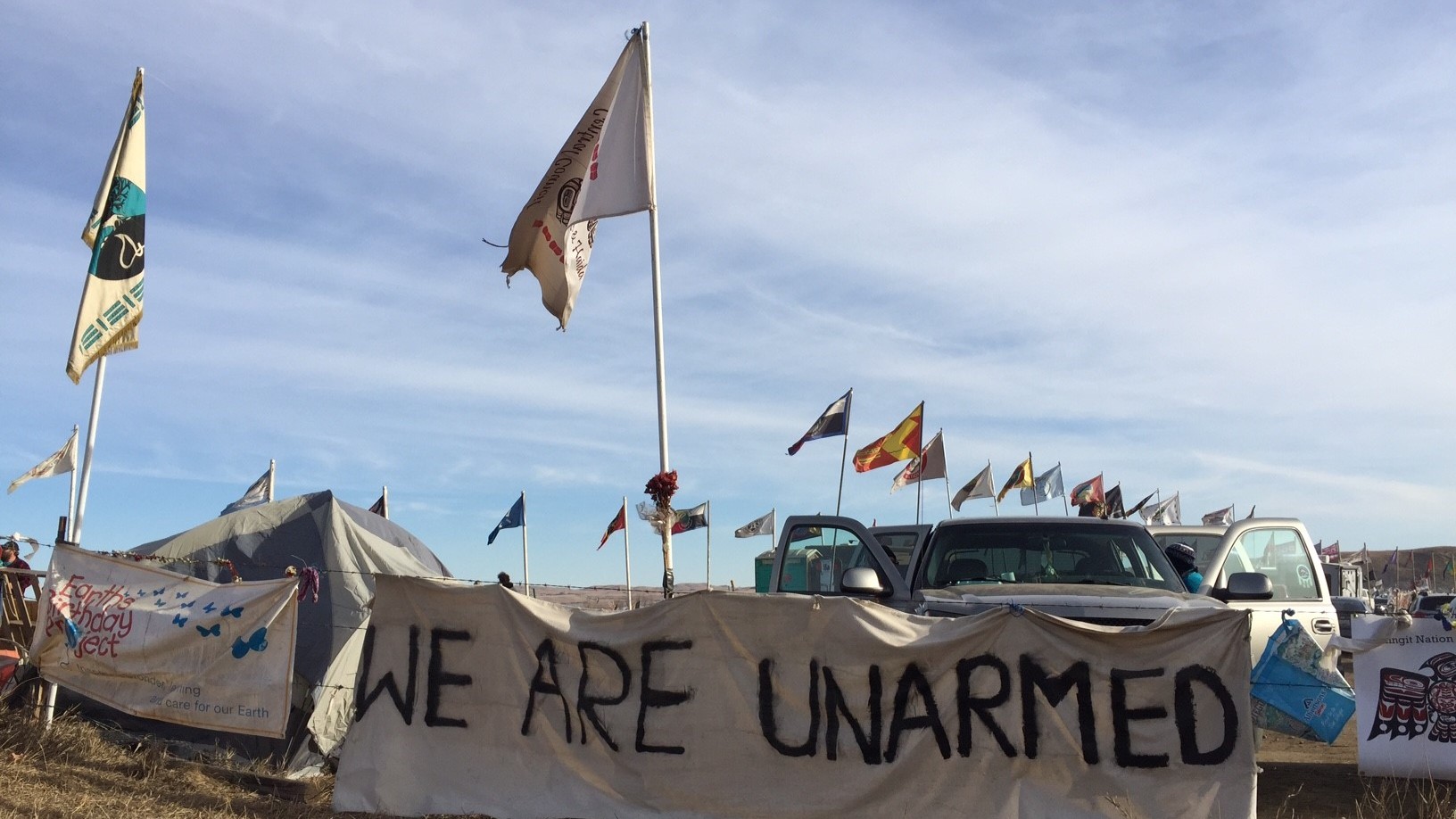 Supporters of the $3.7 billion project argue the pipeline will carry nearly half a million barrels of oil a day to Illinois and other pipelines. They say it will also boost local economies and create jobs.
Miller believes the cost to the water and land of the native people in Standing Rock is too great.
"We really are just trying to educate people on indigenous ways of living with the environment and being stewards of the environment and acknowledging when we are taking advantage of it because in the future it's going to affect everyone," she said.