PORTLAND, Ore. -- A grieving mother has one question.
"He was my child, his life mattered, and i want to know why he was killed."
Venus Hayes wants to know why her 17-year-old son, Quanice Hayes, was shot and killed by police 20 days ago.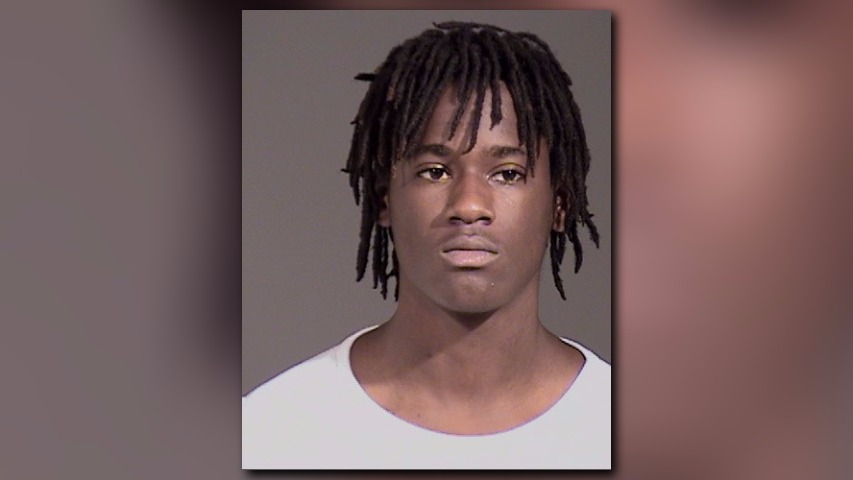 "I'm asking the public to stand with my family and me as we seek answers."
Her tearful plea was followed by chants and jeers that forced the Portland City Cuncil meeting to another building.
Police say Quanice Hayes was suspected of robbing a man in Northeast Portland on Feb. 9. They were responding to a call about a car prowler nearby when Hayes ran from them.
Background: Portland officer did not shoot teen in back, medical examiner says
At some point, officer Andrew Hearst shot and killed him. A fake gun was found nearby and an autopsy shows Hayes was shot three times.
"I'm sure officer Hurst could have handled the situation with a 17-year-old child better than what he did," Venus Hayes said.
Police say they won't release any additional information until after the investigation. Mayor Ted Wheeler tried to explain that the process is slow, but that there is an investigation underway.
"There is a justice process that is underway," said Wheeler. "There is a justice process underway. And I am not in the position to pre-judge that process."
Venus Hayes will have to keep waiting.
"Quanice was a great kid and the oldest of five siblings. That's who he was and the light and love of this family."
Officer Andrew Hearst was put on leave, as is standard protocol until the outcome of the investigation.