PORTLAND, Ore. -- A Northeast Portland family is on edge after their home and vehicles were vandalized. They believe they are the victims of a hate crime.
"It's really scary," said the woman who wants to remain anonymous.
She says she has lived in the area for 18 years.
"I haven't seen any issues with any of the neighbors," she said.
She says on April 19, somebody broke the window on her front door and the windows of a vehicle parked outside. A note was left behind that read, "#Trump @ICE See you soon. Sorry bout that. Sorry not sorry."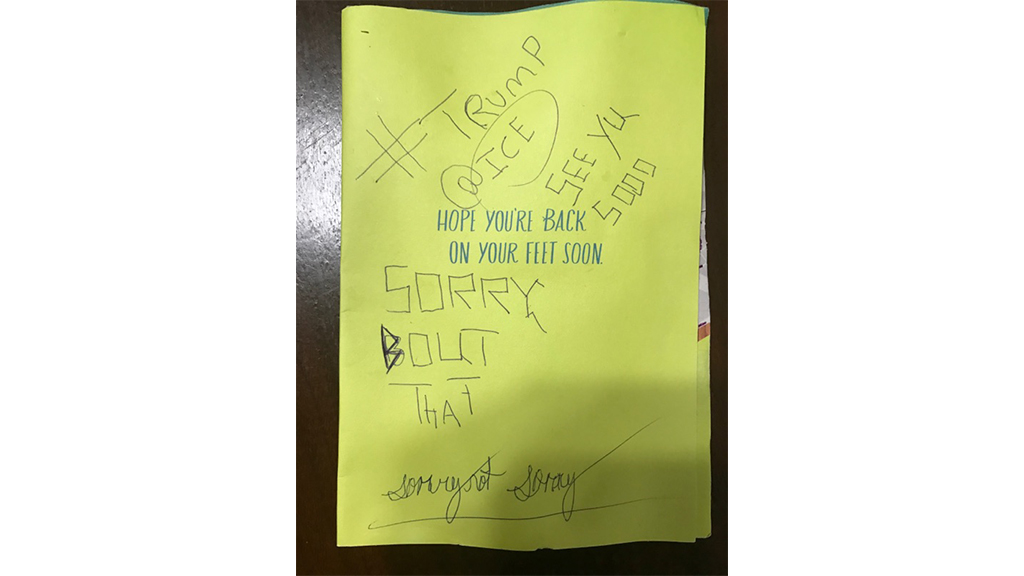 "It really caught us off guard," said the woman.
The situation would only get worse. On April 21, the windows on two more vehicles were broken and an explosive device was tossed inside one of the vehicles. It did not detonate.
"To me it's like our political climate is so volatile now and Trump preaches a lot of hatred and it brings out people's ignorance," she said.
The woman believes she was targeted because of her ethnicity. She is Mexican, but she has been a U.S. citizen since 1991. Her kids were born in America.
"We haven't done anything to anybody," she said.
She wants to feel safe again, but she will not feel safe until the suspect or suspects are in jail.
"Unfortunately I think it'll get worse before it gets better."
Anyone with information on the case should contact the Portland Police Bureau. Detectives are looking at the possibility the case is a hate crime.