PORTLAND, Ore. -- Nearly 10 months after the city of Portland conducted a days-long, record setting sweep of homeless campers from the Springwater Corridor, dozens are back.
KGW crews on Thursday counted roughly a dozen tents and RVs parked near where the trail crosses Southeast 92nd Avenue.
Rob'n, who didn't want to give her last name, said she'd been staying there a week. She added, she thinks a lot about September's sweep.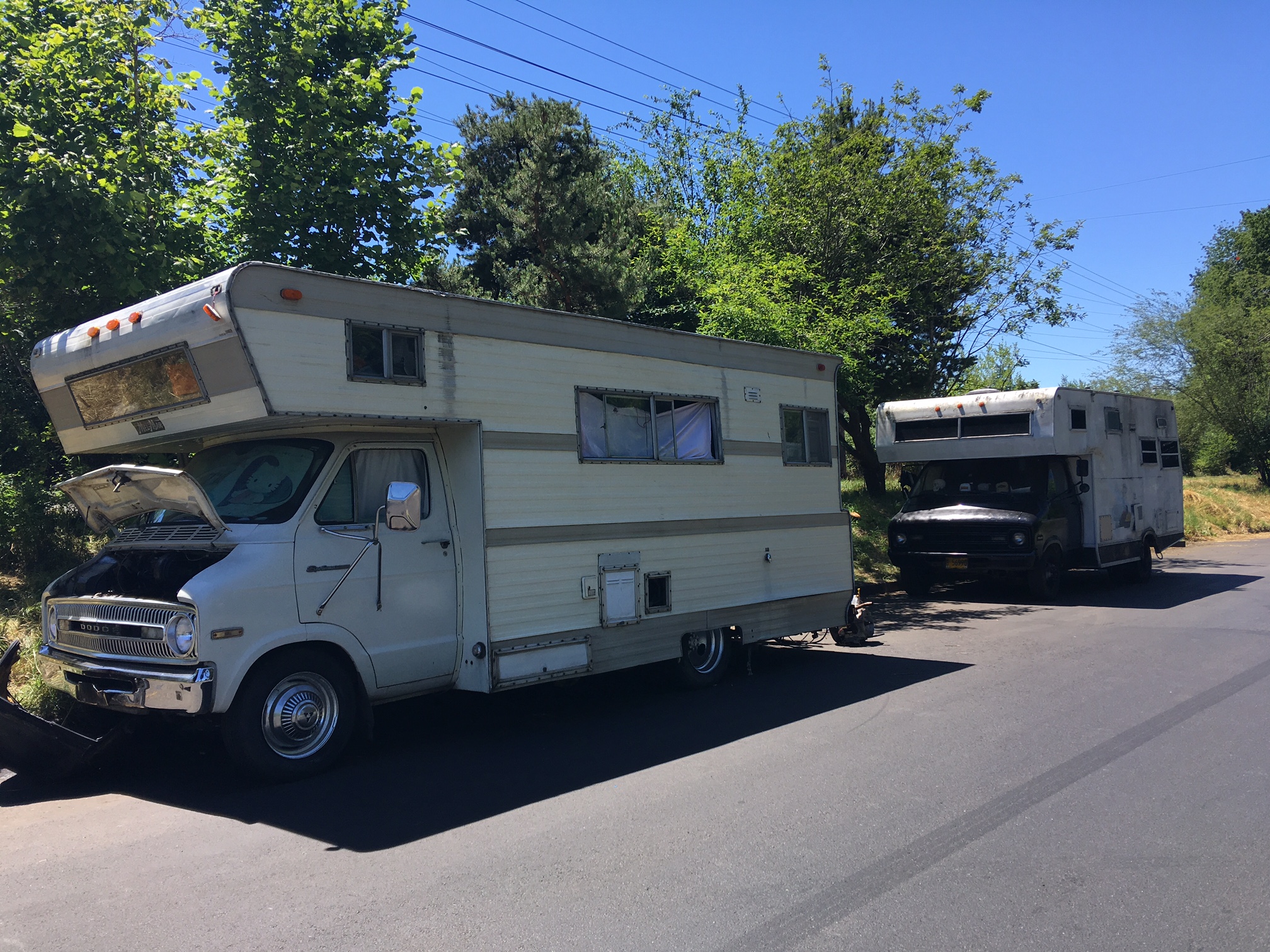 "Last summer was more dangerous," she said.
This year, she said campers are nervous and don't to go through that again.
So, they flock to the trail in smaller numbers and try to keep their campsites clean.
"We don't even like to see the orange caps. That's wrong," she said, referring to commonly discarded hypodermic needle caps. "You know, take pride in yourself."
Still, city staff confirm those who take pride leave a mark.
At its peak, last summer, the city estimated 1,900 hundred homeless campers were living along the Springwater Corridor.
Following September's days-long sweep, staff confirmed damage to the trail, which is environmentally protected land, was steep.
Photos: Springwater trail sweep
Homeowners who live near the trail said they're worried these current, smaller camps will balloon into larger, uncontrollable ones, like they did last summer.
"As you can see, they're back!" said Larry Eppler. "It's nothing but a back-and-forth shuffle."
Mayor Ted Wheeler's spokesman Michael Cox said staff are doing their best to reassure citizens that won't happen.
The city's "One Point of Contact" system received 24 complaints about the trail last week and eight this week.
Currently, the mayor has assigned two full-time park rangers to patrol the trail and plans to add two more as soon as July, the beginning of the new fiscal year.
That's in addition to three city staffers who follow rangers and clean up campsites.
He said the goal in beefing up staff along the Corridor is to keep numbers at bay, unlike last year.
Still some living here say they stayed for months in 2016 and plan to do it again in 2017.
"I earned the right to live the way I want," said Army veteran Dale Murray, who's been camping along the trail for a week. "No one has the right to tell me I can't live like this."