SALEM, Ore. -- Seaside Sgt. Jason Goodding, who was killed in the line of duty last year, was honored Tuesday in Salem.
"His absence has created an emptiness in our lives that can never be filled. The hopes and dreams of our family have been shattered and we are still trying to put the pieces back together," said Seaside Police Chief David Ham as he read aloud an emotional letter from Sergeant Jason Goodding's family.
"He will be our reason to be brave and our motivation to stay strong. We will make the best of this life that we are now going to have to face without him," he read.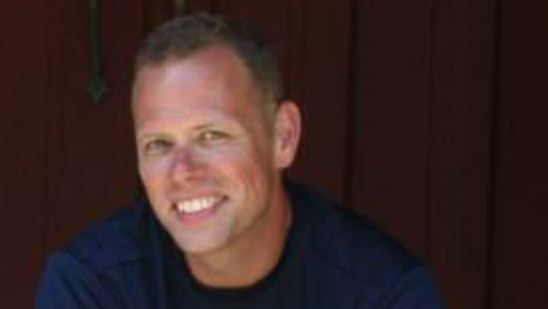 The 39-year-old officer, husband, and dad of two young girls was honored. His name is now etched in the Fallen Law Enforcement Officer Memorial wall in Salem.
"It's a daily struggle to keep from crying and missing my friend," said Ham speaking from the podium.
Goodding was killed in the line of duty in February 2016. He was trying to arrest a man with a warrant in Downtown Seaside.
Lt. Bruce Holt came all the way from Seaside to honor his brother in blue.
"These don't ever get easy but it's good to pause and remember, because we don't want to forget our buddy," said Holt.
Photos: Seaside Sgt. honored during fallen officer ceremony
Sergeant Jason Goodding of the Seaside Police Department was honored during Tuesday's state ceremony.
Sergeant Jason Goodding of the Seaside Police Department was honored during Tuesday's state ceremony.
Goodding won't be forgotten, especially by his two little girls.
"From Jayden: My daddy is the best friend and I wish I could talk with him again. I want to tell him that I love him and I miss him and I want him back […] From Joslyn: I miss my daddy so much. I wish I could see him one more time so I could tell him I'm sorry for not listening to him when he was coaching basketball," said Ham as he read a letter aloud.
Those who knew Goodding say he was a man committed to his community and family, and he will be missed.
"He's gone but never forgotten," said Ham.
Dalton Smith, a family friend, said Goodding was active in the community and schools. He also coached basketball.
Goodding's name is the 183rd name on the wall.
A memorial sign with Goodding's name will also be placed on an Oregon highway. Where it will end up still needs to be decided.