PORTLAND, Ore. — Did you miss out on reserving a campsite to see the solar eclipse in August? You may still be in luck.
Thirty campsites in Central Oregon will be auctioned off from May 15-22. The campground sites, at Crooked River Campground in Cove Palisades State Park, will be within the path of Totality for the Eclipse, slightly south of the expected central line.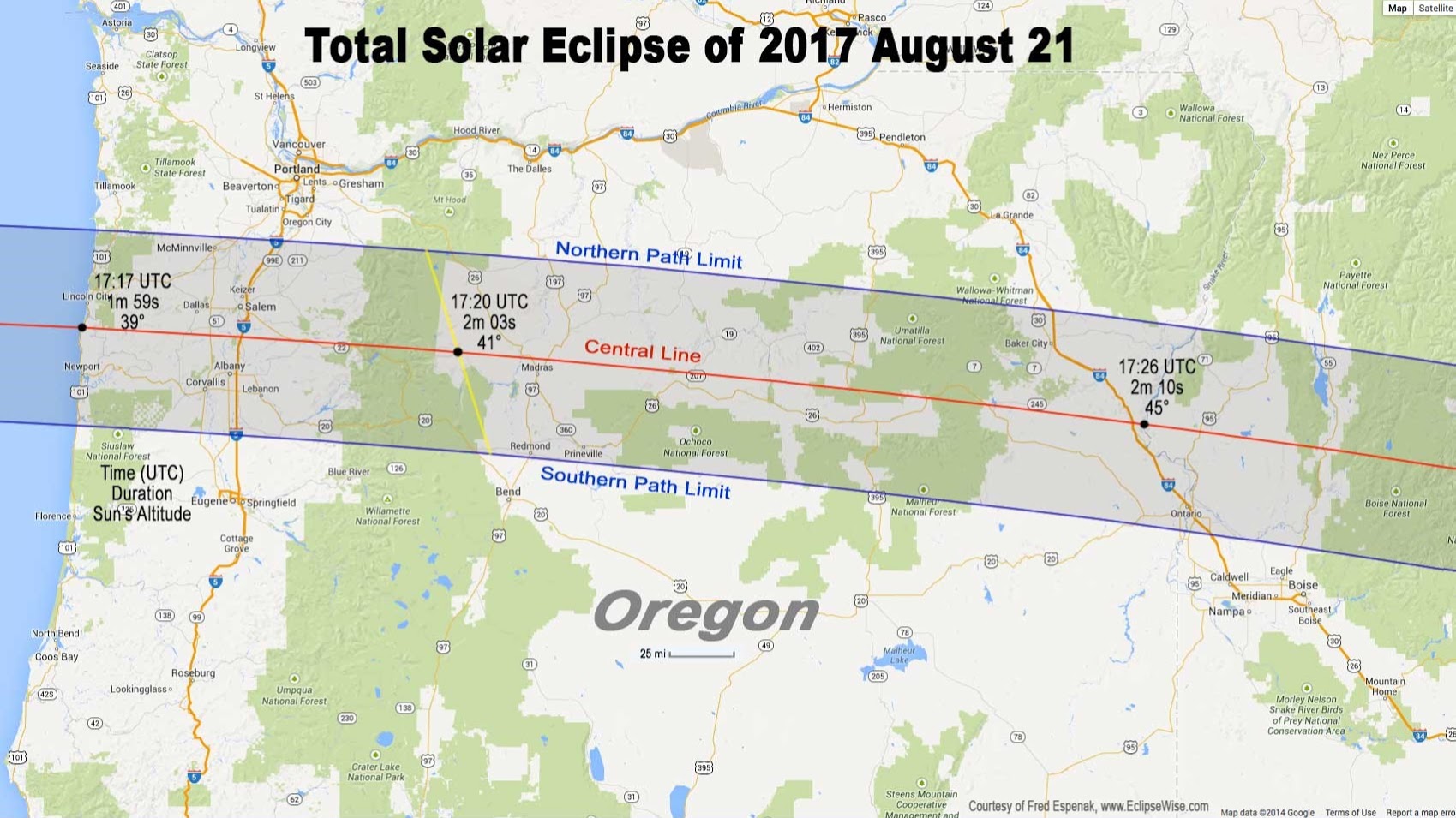 The Oregon State Parks Foundation will auction off six campsites at a time during five auction segments that close at different times. The campsites are for four nights, from Friday, Aug. 18 through Tuesday, Aug. 22.
ONLINE: See the available sites
Vehicles at the campsites are allowed, but limited to what can fit in the 48-foot paved area. The sites have power and water hookups for RVs.
Bidding begins at 5 p.m. on Friday, May 12.
The auction closing schedule is as follows:
First section closes Monday, May 15 at 8 p.m.
Second section closes Tuesday, May 16 at 8 p.m.
Third section closes Thursday, May 18 at 8 p.m.
Fourth section closes Friday, May 19 at 8 p.m.
Fifth section closes Monday, May 22 at 8 p.m.
Bidders who don't receive a notification that they've won at the closing of each section can bid on sites in the upcoming sections before closing.
Only members of the Oregon State Parks Foundation can bid. To become a member of the foundation, a donation of $25 or more is required.
ONLINE: Become a member of the Oregon State Parks Foundation
The auctions are a fundraiser for the foundation. The funds will be used on projects that will preserve, protect and enhance the parks.