PORTLAND, Ore. -- Since opening in 2000, the ReBuilding Center along North Mississippi Avenue has been taking in and selling salvaged building materials, putting to good use something that would otherwise be trash.
But getting to those materials is not as easy as it used to be. And it all comes down to lack of parking, as first reported by Oregon Business.
On a sunny Wednesday afternoon, we ran into Mollie Peters shopping at the store. She told us she was able to find a parking spot, but only after circling the block numerous times and waiting. She admitted it was frustrating and worries it could keep others away.
"It's a problem," she said. "People get annoyed and they may fight and find a spot somewhere far away, but will they come back? That's the question."
Managers at the ReBuilding Center admit the parking problem along North Mississippi has gotten much worse over recent years.
"We have some challenges in terms of access to the building," said manager Tom Patzkowski. "It has become increasingly difficult."
While the ReBuilding Center has come up with a system to get cars dropping off or loading materials in and out quickly, other businesses on the street say the lack of parking is actually driving customers away.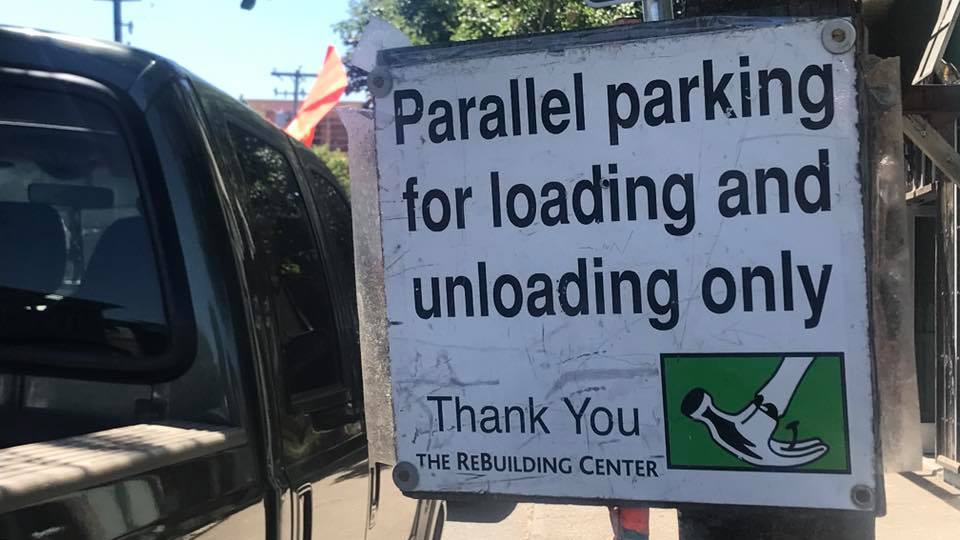 Kay Newell owns Sunlan Lighting, one of the oldest stores on this stretch of Mississippi.
She says the parking problem is keeping many of her customers away and would like to see more 2-hour, 1-hour or even 15-minute parking signs put up.
Newell says something needs to be done.
Two new apartment buildings are going up down the street which means hundreds more residents and possibly cars.
"I'm really worried about the new ones," said Lisa Ewing who lives in the neighborhood.
Ewing already takes fewer trips far from home worried she'll have no place to park her car when she comes home.
"It can be a nightmare, I actually find myself not going places because I don't want to try and find a parking spot when I come back," she said.
So what can be done?
The Portland Bureau of Transportation said it will consider things like signs, parking permits or even parking meters in the area, but it's up to the neighborhood to first file the request.
That has not yet happened. But neighbors are looking into options.