BEAVERTON, Ore. -- The Beaverton Police Department has now launched an investigation into transphobic graffiti found in a bathroom at the Arts & Communication Magnet Academy, after the Beaverton School District learned of it and started an investigation last week.
"It's not ideal," said one school parent who wanted to remain anonymous. "We're supposed to send the kids and trust they'll be cared for and learn and come home."
The graffiti was discovered last week. One of the two messages suggests that transgender students are not welcome in the boy's bathroom.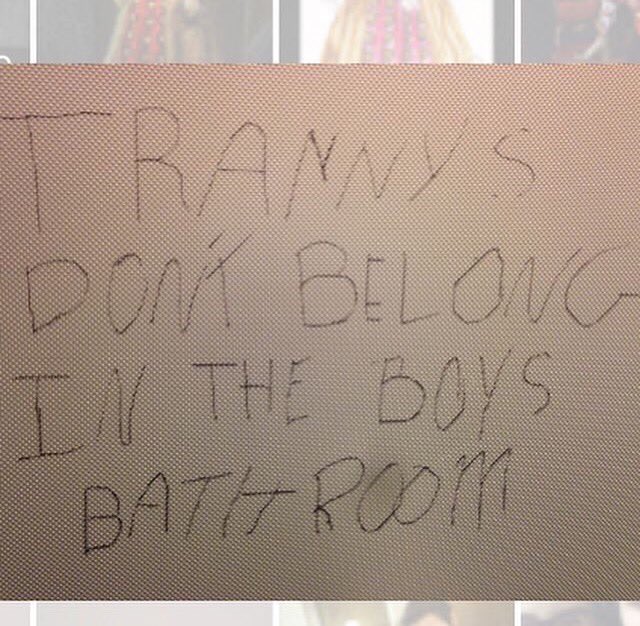 "These broad range attacks on a variety of minority or disenfranchised people is worrisome," said the parent.
District leaders are just as concerned. They say the graffiti has been removed and they are working to determine who is responsible for the hateful messages.
"It's very disappointing to see that," said Maureen Wheeler of the Beaverton School District. "It's just sad to see because (school administrators) try to create a supportive, caring environment."
Principal Michael Johnson emailed parents late Monday night, but some parents believe they should have been notified last week.
"Children shouldn't be bringing home messages of threats without people in charge of them presenting that information to parents to prepare us to be there for our kids and have those difficult conversations about what's happening," the parent said.
Johnson sent the following email to families:
ACMA Families:
Last week, we became aware of two incidents of transphobic graffiti in a boy's restroom. In both instances, we took immediate action to locate the offensive language and to remove it. We have not yet determined who is responsible, but our investigation and diligence regarding this matter continues.
Above all else, we strive to assure the safety and well being of all of our students. We remain aware of the unique needs and concerns of our marginalized populations. My staff and I continue to be focused in our efforts make certain that ACMA remains inclusive, safe and welcoming for each student we serve.
We appreciate your ongoing support. Please contact me with any questions or concerns.

Michael Johnson, Principal
On Tuesday two sisters who go to ACMA said on Tuesday they were surprised such grafffiti would pop up, at an arts school that prides itself in inclusiveness.
"It's kind of weird to hear about that because we have so many people who are accepting and nice about it," said Katlyn McQuesten.
"Not to mention a lot of people who are gay and lesbian... (go here), so it's kind of strange to hear that someone would write that," said Kyra McQuesten.