PORTLAND, Ore. -- A man accused of stealing a car and causing the death of the car owner's dog named Kona was sentenced to two-and-a-half years in jail.
Francisco Vincent Gonzalez, 34, had pled guilty in October to the following counts: first-degree animal abuse, first-degree animal neglect, animal abandonment, motor vehicle theft, possession of a stolen motor vehicle, two counts of first-degree theft and possession of metha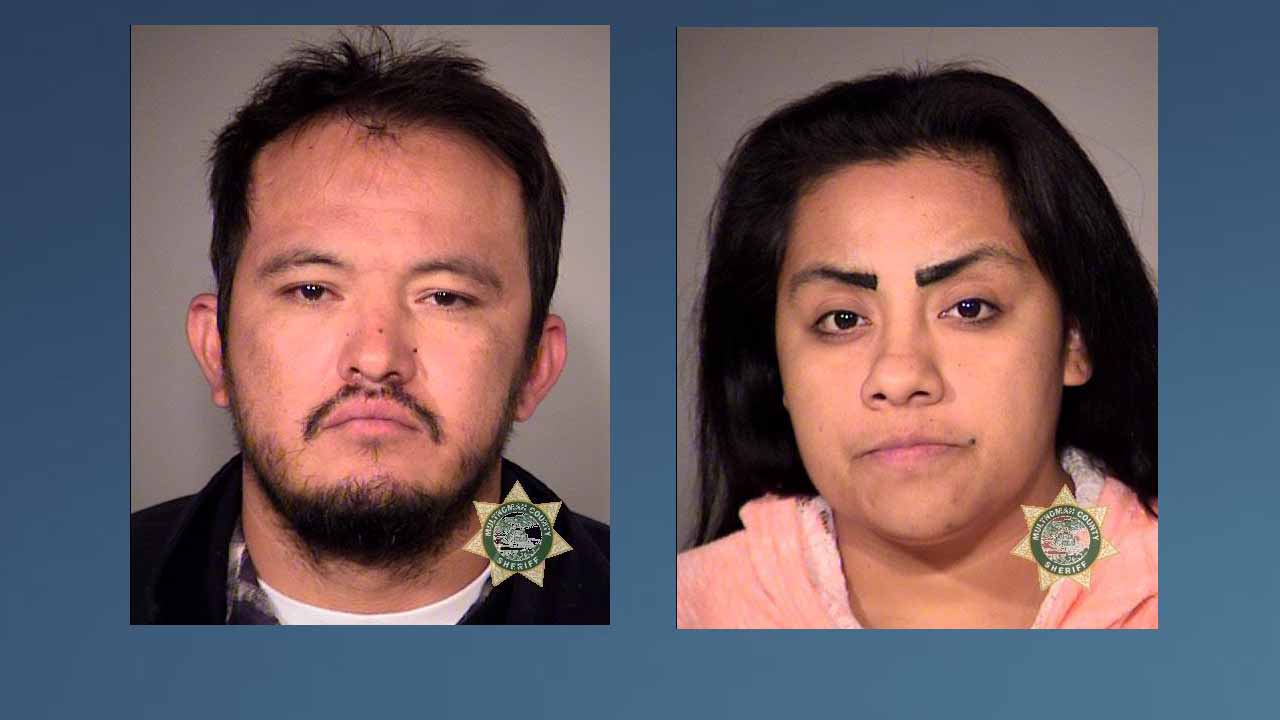 mphetamine,
The dog's owner, Bill Robbins, appeared at the Tuesday sentencing with a petition signed by over 38,000 people that called for the maximum punishment.
Gonzalez could have been sentenced to three years but the judge ruled that some of the sentences run concurrently. Still the sentence was relatively high for such a case, the sentencing guideline suggests probation for the offenses.
"Judge Skye actually came through and gave him 30 months would I like more yes, but I was told he'd not get near that so I am very happy with what I got," said Robbins.
Gonzalez stole a car belonging to Robbins while it was running with the air conditioning on outside Robbins' business on April 7, 2016, according to police. Robbins' dog, Kona, was inside the vehicle and the theft was caught on surveillance video.
"It was pointless. He had so many opportunities to let my dog go," Robbins said.
The car was found April 12 with Kona, a Great Dane and black lab mix, dead inside.
READ MORE: Suspect arrested in connection with death of Kona
Gonzalez was arrested at a Portland motel on April 14. His wife, 33-year-old Linda Kathy Gutierrez, rented the room and was arrested at a different location, police said.
On April 25, a Multnomah County grand jury indicted Gonzalez for first and second-degree animal abuse, first and second-degree animal neglect, theft in the first degree, theft of a companion animal, unauthorized use of a vehicle, possession of a stolen vehicle, identity theft and possession of methamphetamine.
Gutierrez was also indicted by the grand jury for hindering the prosecution.
READ MORE: Suspect indicted for animal abuse after car theft, death of dog Kona
In April, Robbins told KGW he was glad the grand jury returned an indictment.
"I'll be at every hearing there is. I want to look at this guy in his face every single time. Let him know this is never going away."
At the sentencing hearing on Wednesday, Robbins said he still feels a huge loss, of a family member.
"I miss him, every day. We were with each other all the time, through thick and thin and I'm still not over it."
Robbins buried Kona in Southern Oregon last April.