One in four doctors working in the U.S. is from a foreign country, and they disproportionately serve rural hospitals and clinics. That's because the popular J-1 visa that brings many of them here stipulates they must work in an "underserved" area for three years after their medical residency, before they are allowed to apply for permanent citizenship.
The program helps the doctors participating in it, but it has a far wider benefit for America's rural communities, which have a difficult time finding doctors who want to relocate to small towns.
The countries named in Trump's travel ban contribute significantly to America's staff of physicians. There are about 13,500 doctors from those six countries who work in American hospitals, according to the physician recruiting company The Medicus Firm. Iran contributes the most, with 8,884 medical doctors.
In Oregon, 320 foreign doctors have been placed in hospitals and clinics, according to state data. Fifteen of those are from the countries named in Trump's latest travel ban.
Fifteen doctors may not seem like a lot, but in Oregon losing even one doctor could threaten the health of some rural communities that are already struggling.
There are 104 rural service areas in the state – places farther than 10 miles from a population center with more than 40,000 people. Half of those areas have "unmet healthcare needs" – there aren't enough doctors or hospitals to treat people. Some rural places are as far as an hour and 45 minutes away from the nearest hospital.
Others, such as Sherman, Gillam and Columbia counties, have no rural hospitals. Sherman and Gillam counties don't even have rural physicians, according to 2015 data from the Oregon Office of Rural Health.
People are 23 percent more likely to die in rural areas than urban centers overall. In Reedsport, Brookings, Florence and Yachats, the mortality rate is twice what it is statewide.
Losing physicians could also mean hospitals and clinics could be forced to shutter.
"Without foreign doctors, a lot of these rural places would simply close down," said Dr. Mahmoud Shoib, an internist from Raqqa, Syria who worked at PeaceHealth Southwest Medical Center in Vancouver before taking a job as a traveling physician in northern California this February. "There are simply not enough medical doctors graduated by U.S. schools to fill that gap and even with the international medical graduates, the gap is still there. If you're someone who just got out of medical school, your first choice is probably not going to be going somewhere in rural Pennsylvania."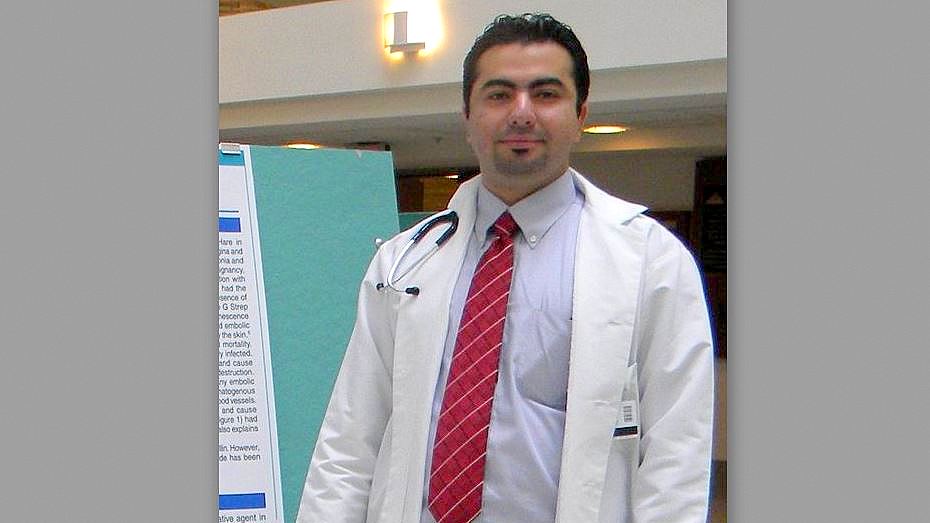 Shoib would know – his first residency program was in Johnstown, Pennsylvania. It's an isolated community of 20,000 people in Appalachia, one and a half hours from Pittsburgh and four hours from Philadelphia. The town is best known for a string of deadly floods and its population has declined in recent years.
"Most of our program was filled with international medical graduates. Probably one out of 30 was someone who was trained in the U.S. Almost everybody else was trained outside of the U.S. and that goes pretty much for most rural residency programs and hospitals," he said.
Mahmoud explains the math behind that statement:
"Basically, there are 25,000 residency positions in the United States," he said. "Medical schools in the U.S. graduate probably around 17,000 medical students each year, so that leaves a gap of about 8,000 medical residency spots that end up being filled by international medical graduates."
Once international doctors are in America, they often get solicitations from rural hospitals even after they find a job.
Dr. Jaedi said she gets 15 to 20 emails a day from recruiters, trying to hire her away from her pediatric clinic to come work elsewhere.
"If they have a hard time recruiting a worker who was a J-1 worker who is obligated to be working in an underserved area, I don't imagine it would be easy for them to get a [doctor with a] green card or a U.S. citizen. I think a lot of areas would be left without doctors," she said. "People would probably have to travel hours to get service."
Dr. Jaedi said at her Grants Pass clinic, she sees people who travel as far as two and a half hours from the Southern Oregon coast. Even in Medford, which is the closest urban area to Grants Pass, there are dozens of international doctors. Without them, the small city's hospitals would be gutted.
"If all these doctors disappear and are made to leave the country, it will be a really big shortage in the underserved areas," she said. "I don't know how they're going to work that out. They must have made that plan before they made the decision with the travel ban, right?"