BEAVERTON, Ore. -- Earlier this month Oregon lawmakers passed House Bill 2355, aimed at helping some first-time drug offenders get help instead of prison time.
The goal is to keep them out of a system that for many, has made their addictions worse.
"These are my mug shots... I've made a lot of mistakes," said former drug offender, Josh Flanagan, from his Beaverton home. "Looking at them is a reality check of where I've come from, things I need to do and where I need to go," said Flanagan, who served 16 years in prison for drug-related crimes.
Flanagan is now six years clean and sober after getting help from Drug Court, a diversion program through Washington County.

"Coming to terms with my addiction and moving in the direction of being clean and being sober gave me a second chance on life," said Flanagan.
But could things have been different had the system given Flanagan a second chance after his very first drug felony? HB 2355 may test that theory and the way people think of substance abuse.
"It's really more of a public health problem than a public safety problem," said Washington County Sheriff Pat Garrett. "They go hand in hand but we have to prioritize a health response."
Garrett supported the bill. Under it, qualified defendants with no prior felonies would have their drug charge reduced from a felony to a misdemeanor if caught with less than 2 grams of heroin, meth or cocaine. Then, they'd be diverted to drug treatment programs similar to Washington County's Drug Court, which many smaller counties in Oregon don't have.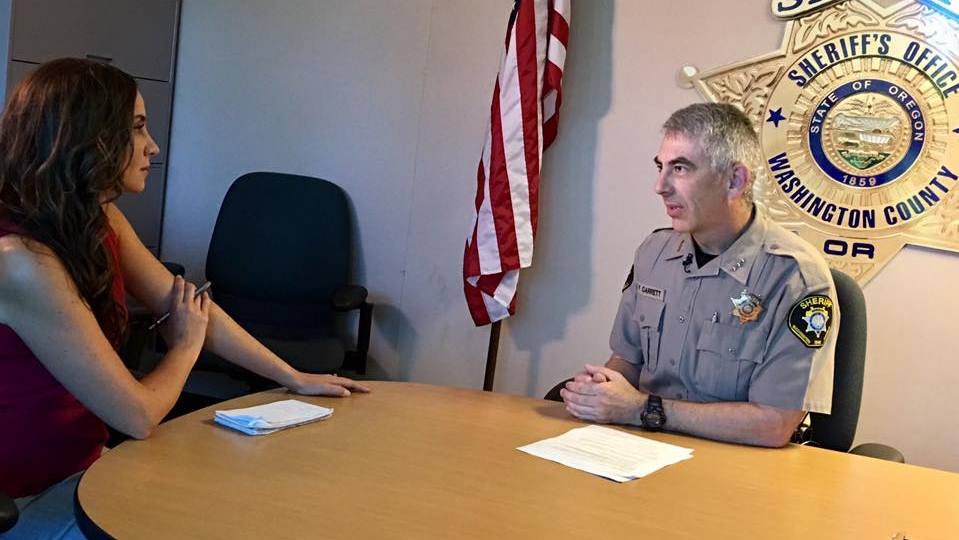 "The treatment dollars have to be robust for this to work," said Garrett. "Because what we're doing is providing a treatment response over a justice system response."
There's also the matter of timing.
"Everybody's recovery takes off at a different pace whether they're ready for it or not," said Flanagan, who admits, he'll never really know if HB 2355 would have helped him. He's simply grateful for what he knows now.
"It gave me a second chance of living," said Flannagan. "I didn't know what I was missing."
A representative from Gov. Kate Brown's office said the governor was looking forward to signing the bill into law after it undergoes the normal legal review.
"While we still have much work ahead, HB 2355 represents an important step towards creating a more equitable justice system to better serve all Oregonians," a statement read. "Addressing disparities that too often fall along racial and socioeconomic lines should not be political issues. Here in Oregon, we're demonstrating that we can making meaningful progress to improve the lives of Oregonians by working together around our shared values."