MILWAUKIE, Ore. -- Our story about the extreme cyberbullying at Rowe Middle School in the North Clackamas School District touched a nerve with a lot of parents. The story generated hundreds of responses on Facebook in the first few hours, and sadly many parents told us it was far too common.
Kristal Bowcutt has a daughter in the seventh grade at Rowe Middle School in Milwaukie. She says her daughter has been dealing with bullying for nearly a year.
"She went to Rowe Middle School last year, and it's been name calling and she's been told to kill herself and she's been slapped. She's had her shirt ripped down the back."
Bowcutt says the bullying has taken a toll on her daughter, who often tells her mom she doesn't want to go to school. Bowcutt and her husband are considering taking their daughter out of Rowe because she says the administration at Rowe is not much help.
"Me and her dad have gone to the principal and we've talked to but if you want an appointment...you've got to call over and over and over just to get a response. He gives short answers, a quick fix. Says 'Oh let me talk to my team' and its never good. It always comes back it seems like it's the student's fault."
Bowcutt says her daughter has had peanut butter smeared in her hair.
But like Wednesday's story of 12-year old "Bela" and the bullying that involved an Instagram page called "The Ugliest Girl in the School," Bowcutt's daughter is also the victim of a bullying Instagram page.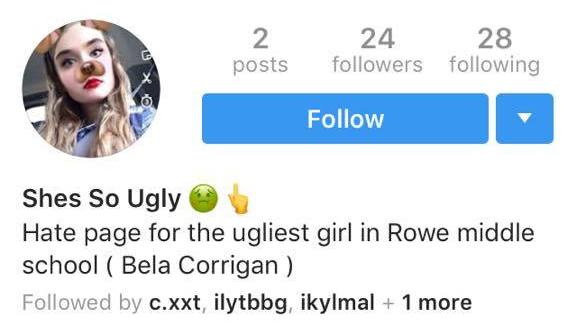 Cyberbullies created a page for her called, "Someone That Gets on my Nerves." It includes a picture of Bowcutt's daughter, and a split screen placing her next to a cartoon picture of a pig.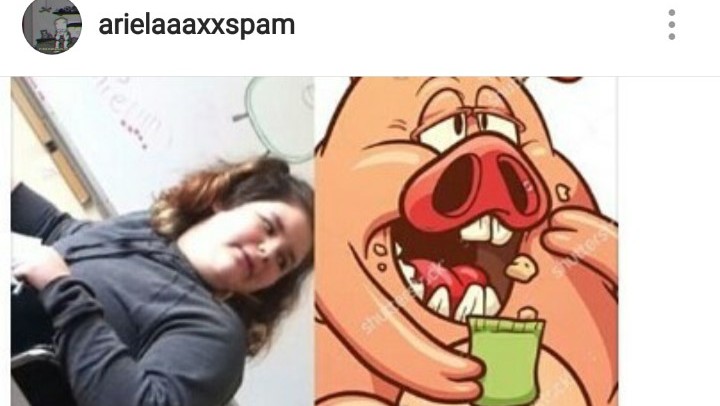 Bowcutt says it's more than anyone should have to endure, especially a seventh grader. And she's disappointed that the administrators at Rowe Middle School do not stop it.
"I watched a picture get posted of my daughter in pigtails next to a pig, and there was ruthless comments that make me cry. It's heartbreaking."
The North Clackamas School District has a strong policy against cyberbullying. A letter to parents at Rowe Middle School about the cyberbullying incident was sent home after word of KGWs pending news story.
Parents of kids that were bullied have now contacted Milwaukie police, especially since the threats included encouragement to commit suicide and stating some kids needed to die. Police have not commented on their investigation.
The district is also trying to determine who is behind the Instagram posts.
Late Thursday, a letter was posted on the North Clackamas School District Facebook page attributed to a group of students at Rowe Middle School. The letter makes the point that cyberbullying is not indicative of the culture at their school. Principal Greg Harris commented on the student's letter, writing "Despite some negative press, I am so proud of our students."
However, the letter was written before news of Bowcutt's daughter was made public.