PORTLAND, Ore. – A woman suspected of driving a stolen vehicle has been arrested after she rammed the vehicle into a patrol car and evaded officers Wednesday afternoon in downtown Portland.
Portland police first spotted the stolen car shortly after 4 p.m. on Southwest 2nd Avenue near Washington Street. Additional officers responded to Southwest 10th Avenue and Burnside, and attempted to box the suspect in with their patrol cars.
But as officers approached the car, the driver, identified as 23-year-old Elizabeth Cheyenne Hefner, put it into gear, rammed her way past an unoccupied patrol car, and sped away northbound on 10th Avenue, according to Sgt. Pete Simpson of Portland police. Officers used pepper spray when the woman began trying to drive away. They also saw several male passengers in the car.
Watch: Driver of stolen car rams into patrol car, drives away (Warning: Language)
After she sped away, officers pursued the vehicle for several more blocks but ended the pursuit due to Hefner's dangerous driving, Simpson said.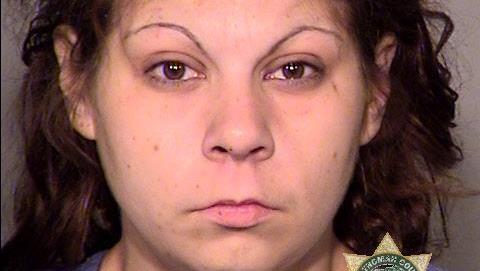 The stolen car was found empty at Northwest 26th Avenue and Naito Parkway. Officers searched the area and found the three suspected male passengers located at McDonald's on Northwest Yeon Avenue. They also found Hefner hiding in a nearby dumpster, and took her into custody.
Hefner was charged with unlawful use of a vehicle, attempt to elude by a vehicle and recklessly endangering another person.
Two of the male passengers were arrested on unrelated warrants, Simpson said.