PORTLAND, Ore. -- A familiar telephone scam is making its way around Portland again.
But, this time around, the scammer messed with the wrong woman.
She knew it was a scam and all the while was playing detective herself, taking notes and asking the scammer her own set of questions.
"The thought of them praying on somebody like that is just infuriating," said Barbara Smith Warner, a northeast Portland mom who was called around 8:45 a.m. Tuesday.
But Smith Warner also happens to be the Oregon state representative of House District 45 in Northeast Portland.
"He sounded so convincing, so sincere and so calm. I can see people falling for it," she said.
The man on the phone said he was a Multnomah County Sheriff's Deputy. He even gave a name and a badge number, and said Smith Warner failed to appear for jury duty.
"And because you have not appeared, there has been a bench warrant issued for your arrest," the caller told her.
This scam isn't new. We've heard about it and reported on it before.
But deputies say it's now happening again in Portland.
"It's all I could do not to say, 'I am a State Representative. I know that this is not how this works!' But I didn't say that either and I just thought, 'Okay, this is crazy,'" said Smith Warner.
The first time he called, Smith Warner said she brushed it off and immediately hung up.
"I said, 'Thanks very much' and I hung up the phone because this is a scam," she said.
When the guy called back, evidently not remembering or recording that he had just called her number, she listened to his entire speech, taking notes and getting numbers.
All the while, she pretended to take the bait.
"I said, 'Oh goodness I did not know!' and I totally played along. I said, 'Oh no, I don't remember getting those. I am so sorry, I'm busy and I must have missed it,'" she said.
Once she got off the phone, Smith Warner immediately called the Multnomah County Sheriff's Office to report it.
"There's got to better stuff that he could be doing with his life than trying to scam people out of money like this, you know? It was infuriating and it just really made me mad," she said.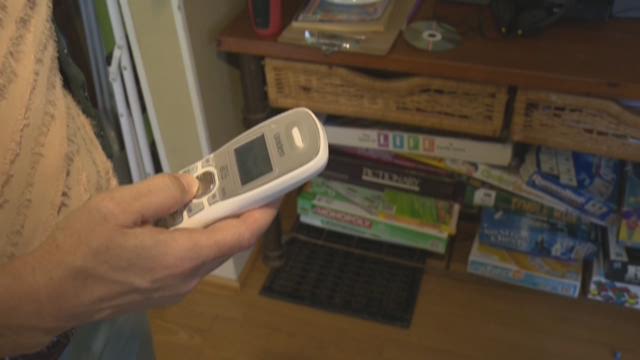 "We do see this and we see mostly seniors being targeted, probably because they have a sizable nest egg, they have good credit, they're real polite on the phone, they don't tend to hang up on people," said Lt. Steve Alexander, spokesman for the Multnomah County Sheriff's Office.
Because she'd taken such good notes, Smith Warner was able to pass on quite a bit of information to investigators.
Deputies want us all to remember: "Any legitimate law enforcement agency will not contact you to make payment over the phone for any type of citation or warrant," said Lt. Alexander.
Since seniors and many people with a landline have been the prime target, Lt. Alexander said to let your loved ones know it's perfectly okay to just hang up the phone.