PORTLAND, Ore. -- A handyman's livelihood is in jeopardy after the theft of his cargo van packed with tools.
"It's really frustrating," said Dustin Johnson.
Johnson is renting a room in the Alameda neighborhood. He parked his cargo van at Northeast 22nd Avenue and Alameda Street Friday afternoon and left town. He returned Sunday night.
"I pulled up to the stop sign across the street and looked across and said, 'Where'd my van go?'" Johnson said. "There are no keys accessible to anybody but myself and it's gone."
The missing cargo van is upsetting enough, but it is what was inside that is a real blow to Johnson. There were thousands of dollars worth of tools he cannot do without.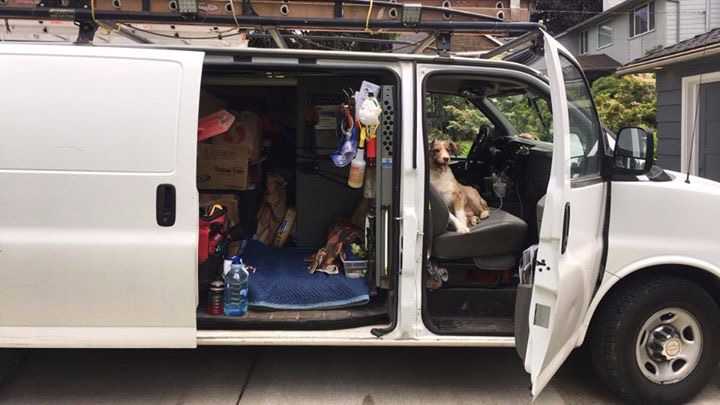 "That's how I've supported myself for so many years," he said. "I have jobs that are waiting and I need my tools and my vans back."
But the van and tools are nowhere to be found. It is not for a lack of trying.
"I've driven 300 miles, 82nd and Gresham, just driving, looking," Johnson said. "They'll probably take the tools and dump the van somewhere."
Johnson believes it is a crime of opportunity.
"Somebody trying to make a living just like I am but they're going about it the wrong way."
If you would like to help Johnson buy a new van and tools you can contribute to his GoFundMe page.