HILLSBORO, Ore. – A hit-and-run driver who police believe was impaired was arrested after he crashed in a construction zone on Highway 26 in Hillsboro Thursday night.
Oregon State Police said Robby Smythe, 51, was driving a Ford pickup when at around 8:15 p.m. he crashed into two unoccupied work trucks parked along the westbound shoulder of Highway 26. One of the trucks belonged to the Oregon Department of Transportation and the other was associated with a construction crew who was working in the area.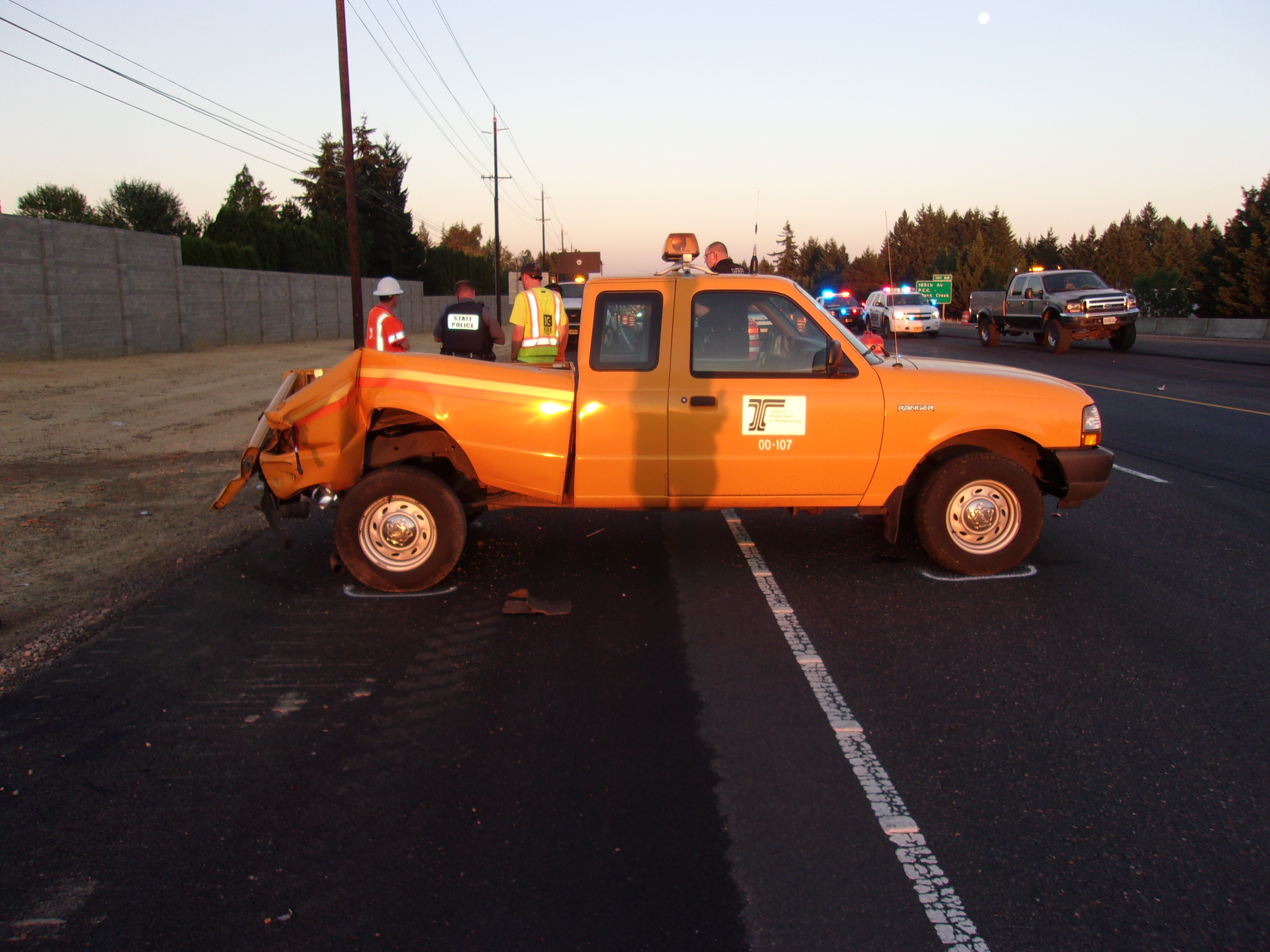 Police said no one was injured.
Construction workers contacted Smythe following the crash and believed he was impaired, police said. Smythe fled the scene on foot into a residential area near the construction zone. A Hillsboro police K-9 unit found him shortly after he fled.
Smythe was lodged at the Washington County Jail on charges of DUII, hit-and-run, reckless driving and recklessly endangering a highway worker.