VANCOUVER, Wash. -- An armed bank robbery suspect who was shot and killed by police on Tuesday afternoon in east Vancouver has been identified.
The Clark County medical examiner identified the man as 50-year-old David Hamilton, of Centralia, Washington.
No officers were injured in the exchange of gunfire with Hamilton.
The shooting occurred near Northeast 73rd Street and Northeast 182nd Avenue. The incident began at about 2:30 p.m. as a bank robbery at IQ Credit Union at 15705 NE Fourth Plain Boulevard.
Bank robbery suspect dead after officer-involved shooting in Clark Co. pic.twitter.com/RihX2v8UwQ

— Mike Benner (@MikeBennerKGW) June 6, 2017
Hamilton wore a ski mask and was armed with a rifle, police said.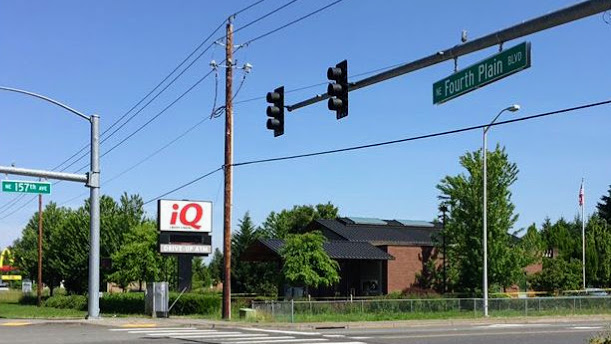 He took an undisclosed amount of money from the credit union and got into a getaway car. After a short pursuit, he left the initial getaway car behind, took another vehicle and drove away.
Shots were exchanged between Hamilton and police during the pursuit.
"I saw the robber's car, looked like they were doing a pit maneuver and he skidded, they surrounded him and seconds later there was gun fire everywhere," said Chelsea Beck, who witnessed the shooting.
Vancouver police identified the three officers involved in the shooting as Corporal James Burgara, Officer Erik Jennings and Officer Richard Rich. They were all placed on leave, which is standard police procedure.