The Centers for Disease Control says an E. coli food poisoning outbreak linked to a peanut butter substitute has sickened 16 people, most of them children, in nine states including Oregon and Washington.
Health officials have traced the outbreak to I.M. Healthy brand Soynut Butter.
The company is now recalling all of its soynut butters and granola as a precaution.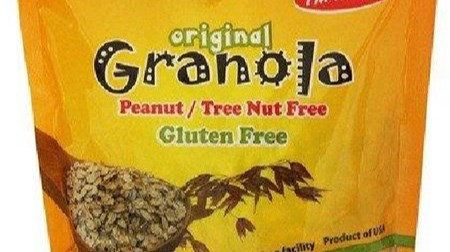 The CDC is urging people to throw out any of those products regardless of the date it was purchased.
The brand is often sold to schools and childcare facilities for kids who cannot have peanuts.
According to state health officials, the Oregon cases are two siblings under 18 living in Clackamas County. They were not hospitalized and are recovering.
Oregon Health Authority epidemiologists collected a sample of the SoyNut butter from their home and tests showed the presence of E. coli.
One person was sickened in Washington.
The Centers of Disease control says eight of the ill people have been hospitalized. Five of them developed a type of kidney failure, but no deaths have been reported.