PORTLAND, Ore. -- When you think of watch making, Switzerland likely comes to mind. Now a new Portland company called Vero is offering an alternative, made a lot closer to home.
At the workshop in North Portland, there is an understanding that making something of quality takes time. The stainless steel cases are polished to perfection by hand, for at least eight hours. The watch dials are hand stamped repeatedly until they show up crisp and clear under a strong microscope. The entire crew consists of four staff members, and a local technician who does the final assembly and testing.
Chris Boudreaux owned a store specializing in triathlon gear before starting Vero.
"So we had a lot of ideas and from the start we said it would be really cool if we could make watches one day," said Boudreaux.
"One day" turned out to be last December, when the first watches were sold. It was a sharp learning curve that took nearly two years to master.
"I don't get super upset if something doesn't work out the first ten or twenty times," said Boudreaux. "Does that happen?" I asked. "Oh yeah, that happens constantly," he said.
Building a watch that works is complex to say the least. We are not talking about mass production here. It can take half a year to produce just 25 of the mechanical watches with their unique design that cups the wrist.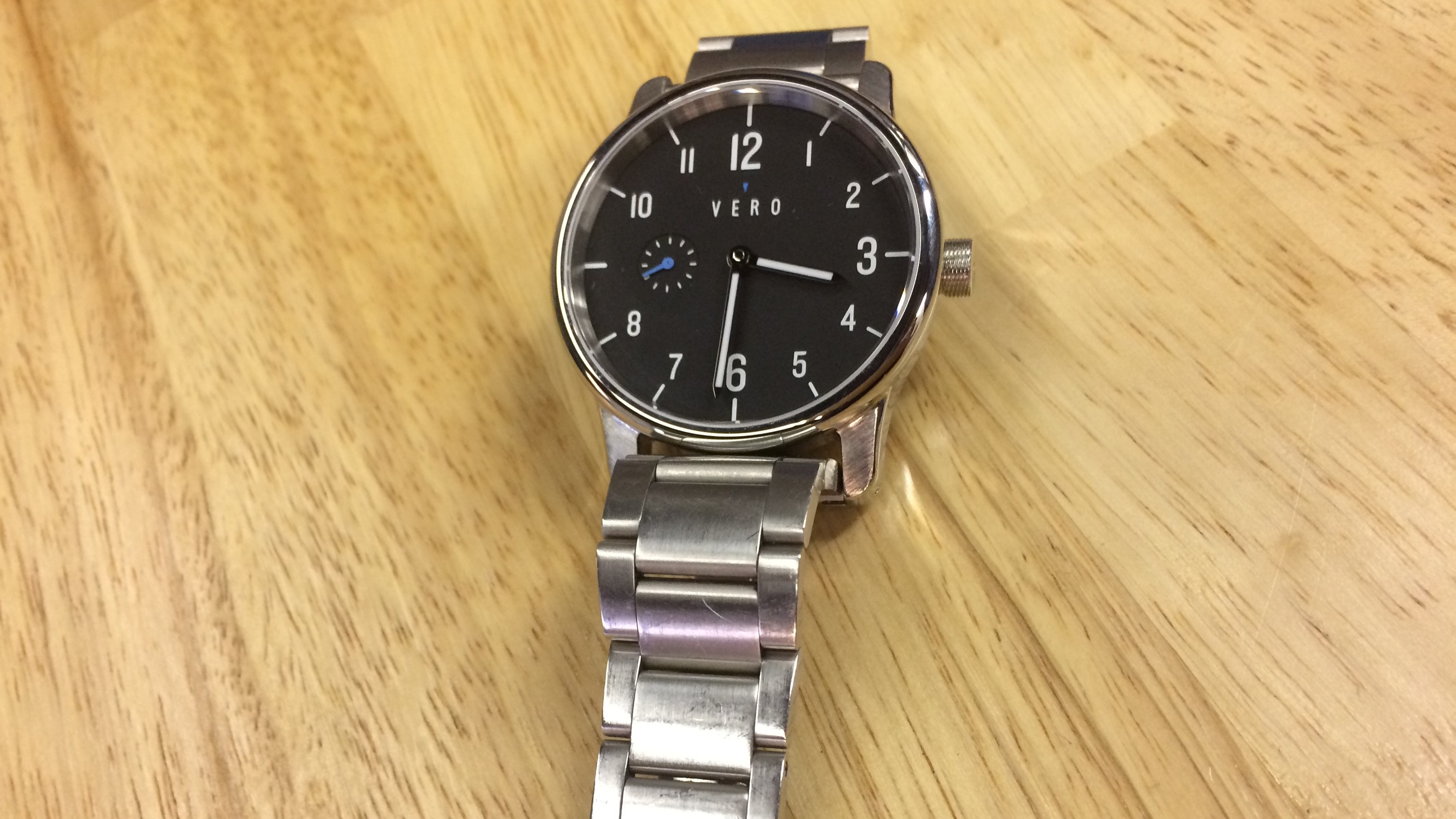 But Vero didn't want to just design a watch and have it made in China. They create much of the watch right here and hope to do even more in the future. At around $3,000 each, they are an investment for customers.
"It's got to speak to them. They have to want a mechanical watch, they've got to want to invest in a product that lasts," said Boudreaux. "I think there is that young father who wants to pass along something."
In other words, a watch that will stand the test of time.