GLADSTONE, Ore. — After 63 years in Gladstone, an iconic restaurant has announced it will turn off the grill, and close.
Tebo's Restaurant, on McLoughlin Boulevard, has been a staple for hamburgers, fries, sandwiches and pie. But since the bittersweet announcement a few days ago, customers have been streaming through to say their goodbyes.
Inside the modest building, love has been cooking for decades. Behind the grill, co-owners Craig Klein and John Karlik have been calling out orders together since they were just employees in 1974.
This place has been serving some of the same customers since it opened. Clare Raney sat down to lunch Saturday afternoon,
"I've been coming here since maybe 1954 when it was Gene and Joe's," Raney said.
In the 1970s, it's was renamed Tebo's after the next owners, Ted and Bob. Klein and Karlik bought it in 2005.
The menu takes you back to the good old days of simple broilers and diners. Fish and chips, patty melts, hot dogs and milkshakes. And a personal touch for the best customers.
"I have ciliac and so Craig bought gluten-free buns (and) a gluten-free toaster just for me, I asked him to and he did," Raney said.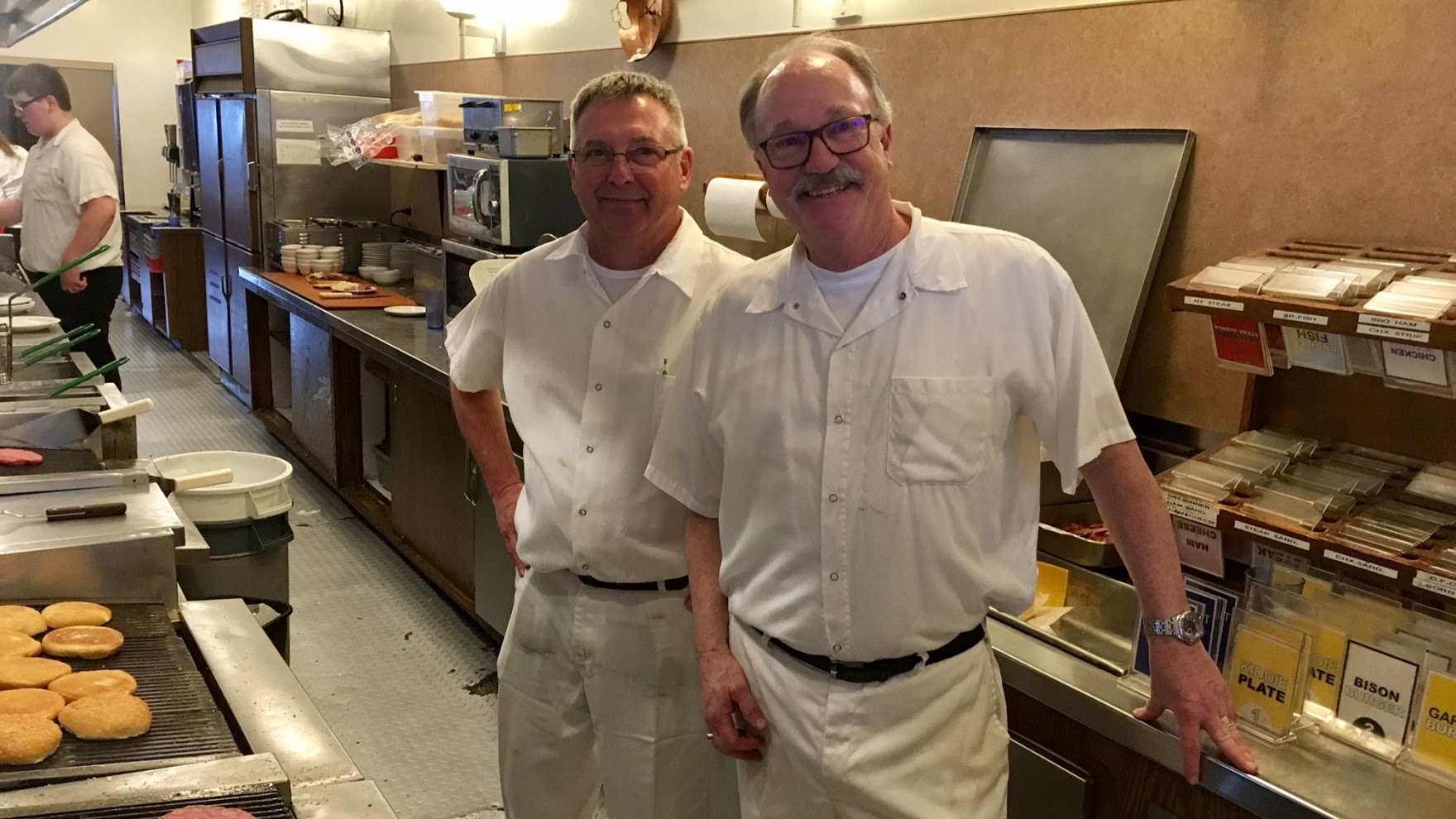 But it's time for Tebo's to fire it's last burger. In a heartfelt online post this week, they announced they're closing. Craig and John, hanging up their aprons, and it wasn't easy.
"We just haven't been making it the last couple of years, it's a sign of the times," Klein said. "With minimum wage going up in July, I just don't know how we'd make that with our clientele, a lot of them on fixed incomes."
It's hard to say goodbye. But this weekend, loyal customers tried. Some coming from the coast, others say family will be flying in from out of state for one last meal.
"Everybody's friendly, very friendly. It's more like a family atmosphere," said Ferol Bardsley, a longtime customer.
"Thank you to everybody for the years of support, being there for us and we've appreciated being there for you," Karlik said. "It's something we really truly enjoy."
You have until May 3 to visit before Tebo's closes. They say the restaurant and property is in the process of being sold. They don't know what will go in the space next.