RENTON, Wash. -- Three construction workers in Renton showed their heroism when they sprang into action and rescued a drowning child.
At a site on Lake Washington, three Sellen Construction workers were discussing part of the project, when one of saw something strange.
"I noticed a young lady jumping off the dock," said Chris Lucas. "It didn't look natural. It looked panicky."
"Chris glanced over to the dock over here and said, 'Something's wrong,' and immediately bolted," said Sean Sumner.
All three men ran toward the dock where a woman was in the water, trying to rescue a toddler.
"As I was running, I was taking my bags, my harness off, my vest, my phone came out, my wallet came out," said Ernesto Vasquez.
Lucas got there first.
"And I jumped in," he said. "Somehow I landed on a pillar, on a piling, and was able to get to my feet. When I could, she came over and I grabbed the little boy and I put him up on the dock."
"From then on it was just working together to get this kid to breathe," Sumner said.
The tiny boy was blue.
"I started to try to expel as much of the water that was in his lungs as possible," said Lucas.
"Screaming at him, yelling, 'Come on baby, come on, wake up , come on,'" said Vasquez.
"I turned him over, he was still blue," said Lucas. "I didn't feel a pulse again."
The toddler had wandered away from his mom while at this playground not far from the lake.
"I gave him another breath and I had to turn away because he vomited, and Ernesto took over for a couple breaths, and then I went back to him," said Lucas.
All three men are consistently trained in first aid and CPR as a requirement for their jobs. Together, they used that training to save the little boy.
"It was just instinctual," said Lucas. "I didn't think about it, I just did it."
"Finally we heard him like cry out," said Sumner. "That changed our lives, I'd have to say."
"From seeing the baby, pale, dilated pupils, not breathing, very limp, very little pulse on him, we thought that it was literally a miracle that we were able to help out and get the baby out," said Vasquez. "Life-changing experience."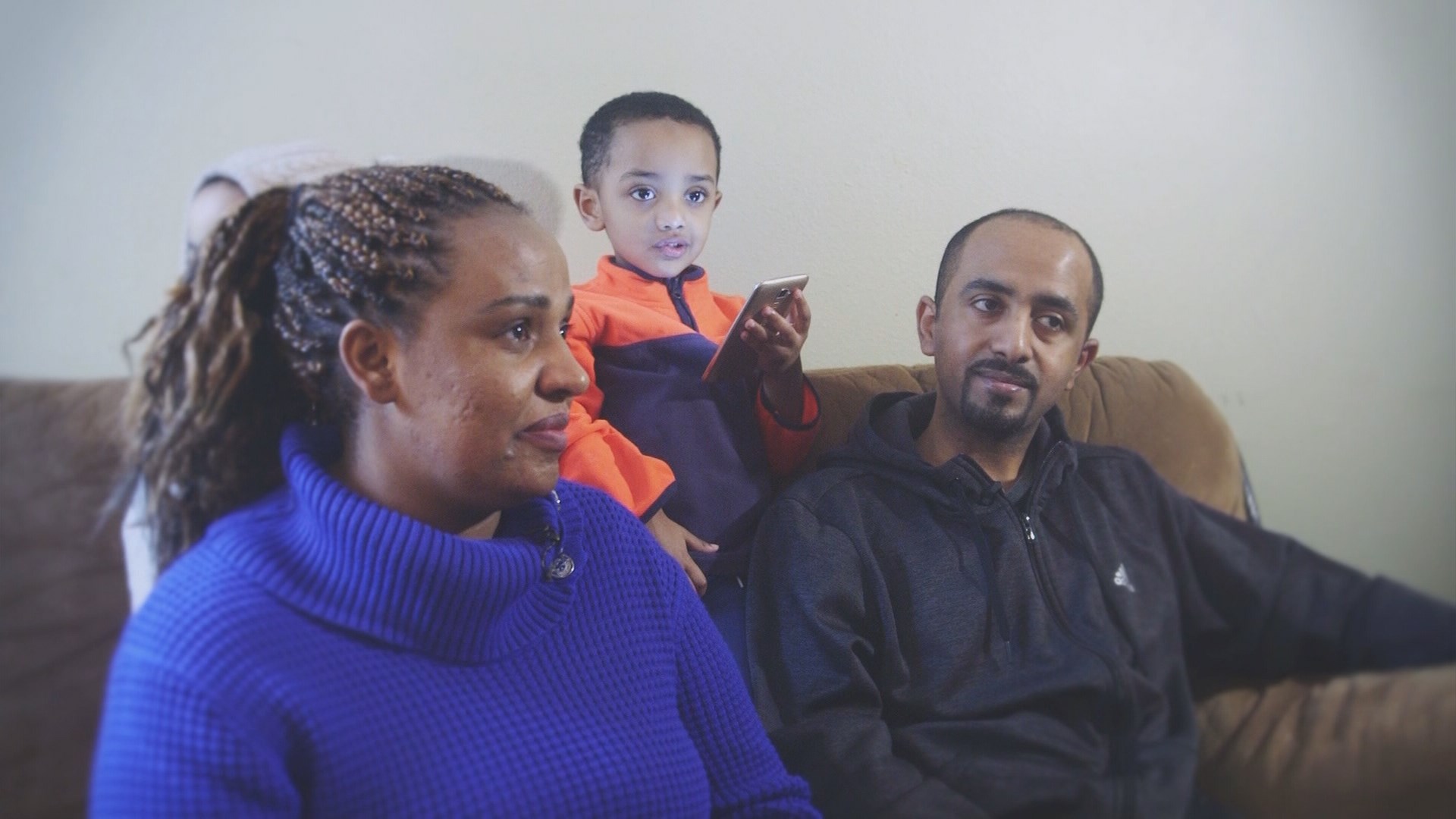 Nathan completely recovered from nearly drowning. His mom says she turned to lift Nathan's baby sister out of her stroller, when Nathan disappeared.
"I could not find him, I looked everywhere. Just so fast," said his mom.
His family is so grateful for the heroes who saved their son.
"Thanks to those people, my son is still with me today," said Nathan's dad.
"Be aware of all of your surroundings," said Vasquez. "Be prepared to be able to help anybody with the small things or the greater things, it doesn't matter what it is."
Those few minutes, on the edge of the dock, saved a little boy's life – and bonded these three men, forever.
"I got to be a part of it, that was a blessing and I've got two brothers because of it," said Sumner.
All three men were given hero awards by the Red Cross of King County for their life-saving actions.