PORTLAND, Ore. – A unique Portland rapper who shares his extreme love of cats through his music just released a new video.
Moshow didn't grow up in Portland, he's from the housing projects in Baltimore, but he said he was drawn here by Portland's weirdness.
"I wanted to come somewhere where my music would be respected," he said. "I came to Portland and my weirdness has been appreciated."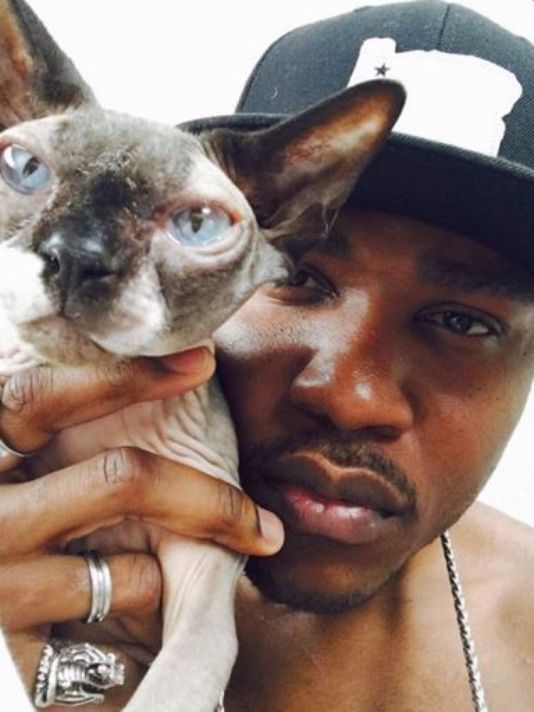 Moshow raps with his three cats, Tali, MegaMa'am and Sushi, all Sphinxes. He holds them and sometimes wears them. He said he identifies with the hairless felines.
His latest video, called "Love Your Cats" was filmed at Ground Kontrol, a popular Portland hot spot and classic arcade. It features Moshow's three star felines and his latest song.
"Yeah I love my cats," he sings. "You better love your cats."
Moshow talked to KGW about his rise to fame as a guest on Live at 7 last month. He told KGW anchor Joe Donlon "I love cats, I love rapping. I'm here to spread the cat love."
WATCH: Video of Moshow on KGW's Live at 7
Fans can watch all of Moshow's cat raps on his YouTube channel: iAmMoshow.
Top stories:
Man en route to Bundy occupation threatens to kill police
Commission: Marion Co. Judge Vance Day should be removed
Wine Spectator rates 650 Oregon wines for cover story
Watch: Trooper accused of breaking motorcyclist's collarbone
Follow us on Facebook for the latest breaking news updates
Watch live or check weather & traffic updates on the go with the KGW News app.